10th June 2021
CTT Webinar by Daphna Horowitz
- May 13th 2021
Speaker's Name: Daphna Horowitz
Session Date and Time: 10th June, 2021, 7:00 – 8:00 pm IST
Session Title: What got you here won't get you there: How to Master the Three Types of Leadership Habits all Extraordinary CEOs Possess.
About the Speaker:
Daphna Horowitz is a sought-after CEO Coach, MCC, and trusted advisor, working with clients around the globe, to create the extraordinary and build future leaders in their business. Working as an actuary at Director level in a large consulting firm, she learned the importance of developing a leadership mindset that takes you from being an expert top-performer to extraordinary leader.
She has a keen understanding of what it takes to lead a business and teams in a complex, ever-changing environment and provides a practical approach to leadership.
When she's not helping leaders master their mindset and elevate their business, you'll find her in her favourite places – hosting her podcast, Leadership Live with Daphna Horowitz, writing articles for Forbes Coaches Council, and raising three kids with her loving husband.
About the Session:
Business leaders and CEOs are top performers who operate in an environment where the challenges are great, and the stakes are high.
Our current model of success can be the exact thing that holds us back from achieving even greater levels of success. To keep energy, momentum and focus, you need to develop leadership habits that support you in this complex, ever changing environment.
Your leadership role demands your highest energy, your top performance, your powerful impact. At times, the pressure is so great that you can slip into bad habits that make you question your ability to lead.
If you've ever asked yourself these questions, you're not alone
Am I focusing on the right things? Am I leading my team well? How do I get my team to take more ownership and responsibility? Am I failing my team, my business as a leader?
In this workshop we will
Uncover the 3 types of leadership habits that top CEOs possess, so that you know where to focus your time and energy
Rate yourself on 9 specific habits that will help you become a world-class leader
Learn how to embed the habits you need to lead with confidence
Banish imposter syndrome for good!
This workshop will give you the confidence to build habits that support you in your leadership journey – by leading yourself, your team and your business powerfully.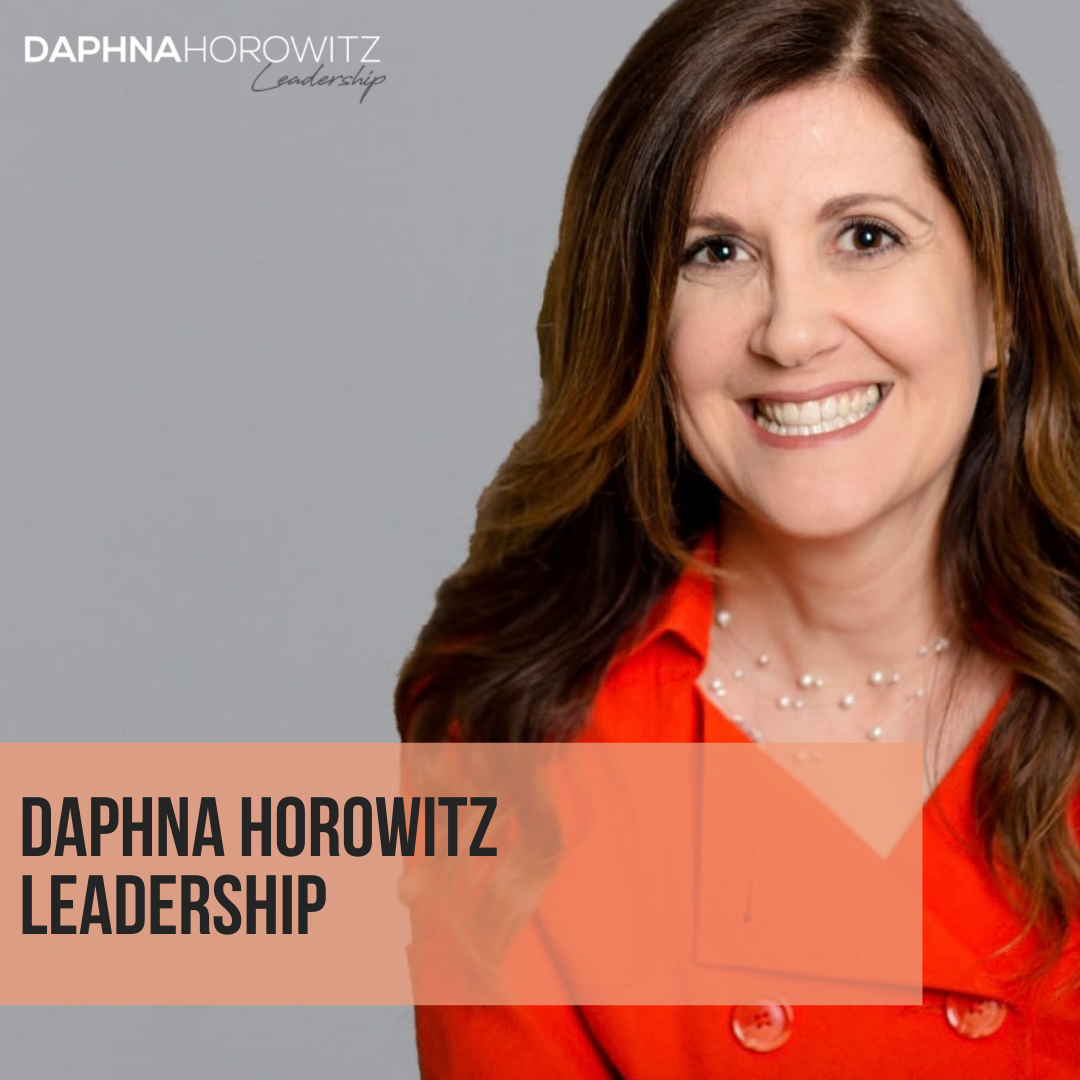 Daphna HorowitzLeadership