Why does your organization need Internal Coaches?
Companies are moving away from traditional command and control practices to empowering and developing their people to achieve more.
Coaching is one of the interventions that move organizations towards empowering its people. Coach erstwhile would be an external resource provided to the employees to build their professional skills.
Many organizations are now looking at training internal coaches because of its multiple benefits. Internal coaching is simply when your coaches and coachees work within the same organization. These coaches can be managers, leaders or any employee who believe in people development and have a passion for coaching.
Conceptualised and designed for Leaders, Managers and HR and Learning and Development personals, Coach-To-Transformation provides an internal coach training program that will help organizations develop certified internal coaches. This Program supports in creating a learning culture and is provided to all in a supervisory or people management and development role. A trained and certified coach will "Ask" instead of "Tell" and adopt an andragogy method for learning, support employees in their journey and develop them.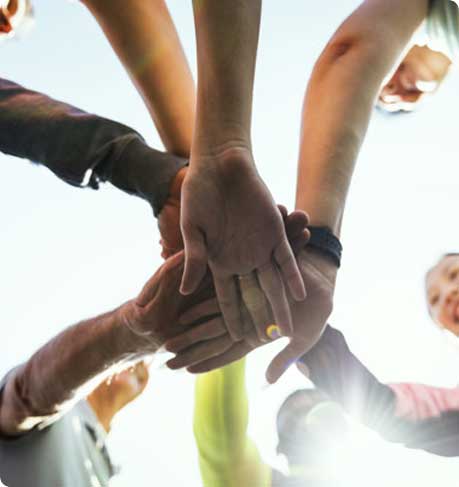 With the right support and competencies anybody can become a Coach.

How would having internal coaches benefit employee development:
Coaching can be democratised and provided to all employees at a supervisory level

Helps create a coaching culture within the
Organization

A Culture of internal trust and bonding

Improved ownership and thus productivity

Improved awareness of self and others

Cost reduction in providing coaching within the organization
Who should enroll for the Program:
Organizations looking to develop a team of credible, certified Internal coaches that can support them in People Development.
Program Structure Details:
This is a certification program that can be brought by Coach-To-Transformation right into your official premises! The program can be customized based on the organization's vision and time availability of the participants. Coach-To-Transformation will work with the organization to develop the right and practical training program.
This program has the capability for the coach to pursue further a professional certification by International Coaching Federation.
Coach-To-Transformation's Methodology of Developing Internal Coaches
Classroom
training

Practice
sessions

Assignments

Mentor
Coaching

(optional)

Evaluation

(optional)
Why choose Coach-To-Transformation?
Coach-To-Transformation works hand in hand to help you build the competencies and confidence needed to become a coach. We help building trust and make the entire journey extremely experiential in nature.
The programs are internationally approved and the training is provided by highly experienced Mentor Coaches.

Leaders experience not just a training but a shift in themselves.

CTT is the largest Indian MNC in the domain of Coaching

The candidates can get access to mentor coaching and learning modules of Coach-To-Transformation.

We provide ongoing learning through webinars free of cost where we invite global leaders.

All in all, our desire is to create and support coaches, not just provide them with a certification.
FAQ'S
(Frequently Asked Questions)
No. Any professional in charge of people development, may it be direct or indirect, is eligible for this program.
Coach-To-Transformation Certificate will be provided at the end of this program based on the level of training completed.
This program is aligned with standards of ICF. Thus, after completing this program, people can apply for ICF credentials.
Enquire Now
At Coach-to-transformation we understand every Organization is unique and so are its people and their needs. All our Coaching Programs are completely customisable and can be curated around your specific issues and time at hand.
We are happy and passionate about having a coaching conversation.
Please contact us for further details.