Learning Series - Coach-To-Transformation
Attend Our Learning Series
As part of creating more learning around the world of coaching, Coach-To-Transformation brings global organizations / consultants / coaches to share their expertise. If you want to go deeper into the world of coaching, you are invited to attend these free learning events. Below is a list of planned events, sign up to get updates or register for our upcoming webinar.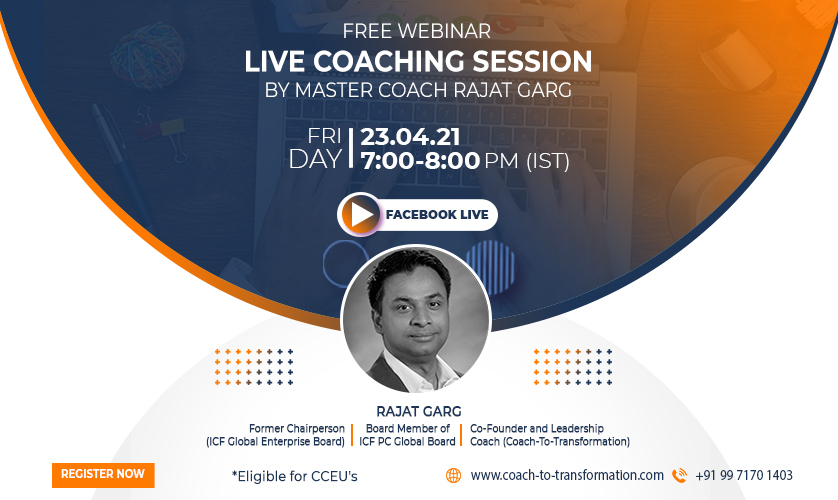 Ave Peetri
Executive Coach, PCC
Join Our Free Webinar On
Collective Leadership In A Changing World!
Eligible For CCU'S*
November 20 | 2020 - 7 to 8pm IST.
+919971701403

www.coach-to-transformation.com
Enquire Now!
At Coach-to-transformation we understand every Organization is unique and so are its
people and their needs. All our Coaching Programs are completely customisable and can
be curated around your specific issues and time at hand.