29th November, 2022, 7:00 – 8:00 pm IST
About the Session:
In the ever-increasing complexity of the world today, some researchers are saying that we may well have pushed our cognitive capacities as far as we can. In other words, the brain alone is not enough for our clients to process, manage, and work with the mental challenges of modern life. So what do we do, and where does coaching fit?
The answer may be found in what neuroscience and philosophy refer to as "the extended mind," which points us as coaches to engage aspects of the client and client's life that broaden their cognitive capacity. For example:
1. Using techniques that tap into internal sensations is a way to extend the mind into the whole physical system of the client;
2. Externalizing the issue or topic through metaphor, visual work and moving in space extends the mind outside the closed loop of the brain;
3. The coaching relationship itself brings in a sort of extended "collaborative mind" that is created through the safe space, the coach's presence and even the intuition of the coach; and lastly
4. The appropriate use of technology to track commitments, automize reminders, etc., can help keep coaching alive between sessions in a way that extends the client's capacity for both memory and focus.
In this lively, provocative, and experiential session, neuroscience and coaching expert Ann Betz will take you through the science and the practicalities of extending the mind – what we are already doing as coaches and where we can stretch to help our clients be even more effective in this complex world.
Participants will:
1. Learn the four factors of the extended mind and where they fit in the coaching relationship;
2. Explore simple strategies for expanding their ability to help their clients "extend their minds;" and
3. Learn a new coaching tool to help the client think outside their brain.
About the Speaker:
Ann Betz, CPCC, PCC, MNTC, is the co-founder of BEabove Leadership and an international speaker and trainer on the intersection of neuroscience, coaching and human transformation. She co-developed (and is senior leader for) BEabove Leadership's popular training program for advanced coaches: Neuroscience, Consciousness and Transformational Coaching.
Ann was a faculty member and served as the neuroscience consultant for many years. She provides neuroscience, leadership and coaching consulting to many other corporations and non-profits, including the International Coach Federation.
A certified professional coach for 20 years, Ann is the author of a groundbreaking white paper on brain research and coaching. She contributes to Choice Magazine, Coaching at Work, Coaching World, the ICF and CTI's blogs, and other coaching and HR publications.
Ann is the lead author of Integration, the power of being Co-Active in work and life, an exploration of consciousness and the future (John Hunt Publishing, 2015), as well as a ground-breaking white paper on the neuroscience of the International Coach Federation coaching competencies. She is also a published poet, using her understanding of the brain and consciousness to bring to life the wonders of the human soul. Ann speaks internationally on neuroscience, leadership and coaching (and occasionally poetry as well), and she excels at making the complexities of the brain come to life with depth, humor and simplicity.
Ann lives in Santa Fe, New Mexico with her four (yes four!) highly entertaining cats.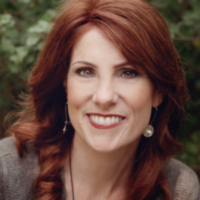 Ann Betz,
ICF PCC, Master Neurotransformational Coach (USA)
Register Now
9th June, 2022, 7:00 - 8:00 pm IST
About the Session:
The session explores the dynamics of coaching an organisation's CEO. This includes reflecting on questions such as:
• How is coaching a CEO different from coaching other members of staff?
• How do you build and sustain a good coaching relationship with a CEO?
• How do you achieve and measure results from the coaching engagement?

About the Speaker:
Dr David Thuku has been coaching CEOs and other senior executives for over a decade; and also worked as a senior executive in the Banking Sector for close to three decades. His executive leadership experience includes serving as a CEO and heading big departments involved in sales and business growth, risk management, operational rigour, human capital and stakeholder management amongst others.

Dr David is certified as an Executive Coach by the Academy of Executive Coaching (AoEC, UK) as well as the Centre for Executive Coaching (CEC, US). In addition, he is credentialled by the International Coaching Federation (ICF) as a Professional Certified Coach (PCC), served as President of the ICF Kenya Chapter in 2021 and currently serves as advisor to the ICF Kenya Chapter Board. He serves as a non-executive director on several Boards including Ecobank Kenya Ltd and Childfund Kenya Advisory Board.

Dr David holds a Bachelor degree in Education (BEd) from Kenyatta University, Master in Business Administration (MBA) from the University of Nairobi and Doctor in Business Administration (DBA) from University of Liverpool.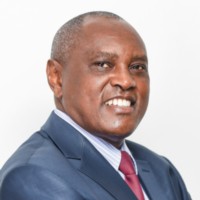 Dr David Thuku,
ICF PCC (Kenya)
Register Now