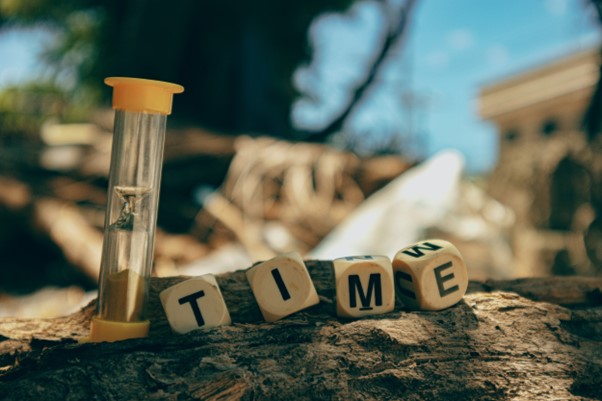 When Coaching Happened in 3 Minutes
- Sep 16th 2023
It is said that "One minute is enough to change your attitude and in turn, it is enough to change your entire day". I have never felt comfortable with this idea of time. I have always believed that wonderful things take time to manifest.
This was one of the reasons that I always struggled with time when I started my coaching journey. My coaching conversations would mostly go over time. During one of our learning sessions, when this issue was being explored, our mentor coach decided to drop a bomb by declaring, "Coaching can and has happened in 1 minute". It goes without saying that until the day coaching took place in 3 minutes, this sentence was like a buzzing bug in my ear.
It wasn't a client setting discussed in advance. It was a normal Sunday when a neighbours, a mother of two, came to me with their adolescent son, hysterically screaming and crying about how he didn't want to study. He doesn't understand we have now moved to India and unlike the US exams are mandatory here. This wasn't the first time I was made part of this conversation. Whenever asked, as a responsible adult I have given my two cents to this kid about studies, timetables, etc. But this time, I was developing an unconscious competency.
After everyone calmed down, I had a 3-minute conversation with this kid. However, this time, the coach inside of me was enquiring and posing such queries. What was happening to this kid when he was told to study? What does studying mean to him? My 3 questions led him to pause and the response that came out from this kid changed the energy of the room.
"I Don't want to rebel, but I don't know how to perform self-study. It's not that I don't want to learn. In the US, I was never requested to do any self-study, but in this country I am. I am unfamiliar with the idea of self-study" The assistance he requested came next. "Can you enable me to study? Can you make it so I can study? Get me a tutor who can teach me how to study independently rather than one who will teach me maths."
The three-year internal conflict that was perceived as being rebellious or lazy was revealed for the first time during that brief coaching exchange.
These 3 minutes not only helped the kid but also disproved my notion of how much time there is. This discussion gave me my first coaching insights. This made it clear to me that meaningful interactions don't necessarily require long periods. Even in a single minute, it can occur. This conversation started to shape me as a coach. My "wow" moment was this. Coaching happened in 3 minutes, and I did that!
Author Name:  Apoorva Arora
Title of the Blog:  When Coaching Happened in 3 Minutes.
About the Author (a short description of yourself):
I am An IT professional, an avid reader, and a dog lover. Currently living in Pune
Program Attended with CTT:  ACC (Level 1)
Reason for taking this program: To pursue coaching as a career.
What worked for you:  Interactive sessions and peer coaching.
What benefits you got:  A beautiful shift within me to be present and be an active listener.