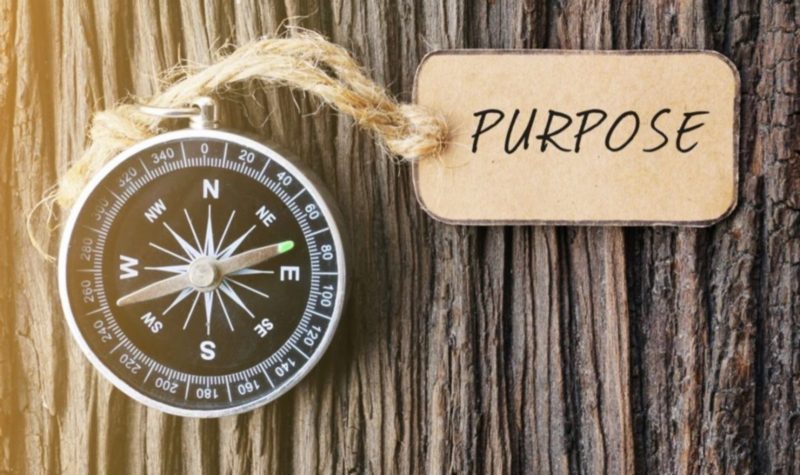 Purpose-driven learning
- Feb 24th 2023
One word that best describes me is – Learner. In the last few years, I have made a conscious effort to invest in learning outside the job. After my last course in Design Thinking which was hugely fulfilling, I was exploring what was next for me.
Arriving at the decision of upskilling in Coaching took longer than I anticipated. The reason was I could not find my 'Why' despite my research, and consulting friends and colleagues who had pursued and shared their success stories. It was important for me to identify my sense of purpose which in turn would lead to driving.
I remember talking to my Design Thinking Coach about my exploration journey. I had pursued Design Thinking a year back and the subject grew on me. For context, Human-centered design is a problem-solving approach that is focused on the perspective of the person who experiences a problem, their needs, and whether the solution that has been designed for them is truly meeting their needs effectively or not.
At its most effective, the people who experience a problem the most are a constant part of the design process and when possible, become part of the design team itself. The framework that I had learnt and applied was (1) Empathise (2) Define (3)Ideate (4) Prototype (5) Testing. I would not get into the details of each of these but would like to share that 'Empathise' is an important aspect of getting into the 'problem space' of the framework. In fact, as it says 'Understanding with Empathy'.
Going back to my discussion with my Coach, I was curious if there is any connection between Coaching and Design Thinking. And that's when he drew my attention to how coaching is an important tool that enables deeper understanding by means of active listening and the approach that is focused on the perspective of the person who experiences a problem. I went back and did some more research and did start seeing a connection around how Coaching can help to facilitate active listening, being present and understanding the coachee.
I embarked on my journey with CTT brimming with enthusiasm. It was truly refreshing to meet the group of peers which was a very diverse group. Friday evenings worked well for me, and I was all set for this wonderful journey of learning. However, I wish to admit that the first few sessions made me a bit uncomfortable. It was far from a conventional training set-up where I would be listening to the facilitator and making notes. I was about to reach out to the facilitator to express my concern when right after one session, I started making sense of the difference. Our facilitator was asking those questions and nudging us to reflect which was certainly tougher and especially on a Friday evening 😊 – but in hindsight, the approach intended to pull us out of our comfort zone. The questions were thought-provoking, made us reflect before responding and the best part –were so effective to help us get closer towards the essence of coaching through direct experience.
It was a lot about practising with the right blend of understanding, listening and learning from others, deep thinking and finding meanings of ICF core competencies.
Acceptance and embracing this difference was quite a progression that I was making with every session. One of the key learnings that I was observing in terms of self-progress – was the power of being present and active listening. I might have read numerous articles, listened to the podcast, heard from others on the importance and might have thought that am doing it until I realized the difference which is coming through with practice, being present, and making the client a priority.
I am still on that journey and there is a long way to go – however, I can now say without any doubt that is proud of the choice I made. The awareness and learnings I had to go beyond my professional space.
Author Name: Pooja Anand
Title of the Blog: Purpose-driven learning
Program Attended with CTT: Coach-To-Transformation (Level 1) -Oct 2022 to Jan 2023
Reason for taking this program: Skill building
What worked for you: Virtual and experience-based learning. The program was very well managed right from the initial stages, excellent facilitator, group learning, assignments and the best part –  the support extended for peer network for scheduling peer-to-peer coaching hours.
What benefits you got: CTT's offering as an institution provided the right blend of facilitator-based online learning that enabled my understanding and learning of coaching with some wonderful peers who were part of our batch.
Disclaimer
The views and opinions expressed in this blog are those of the authors and do not necessarily reflect the official policy or position of Coach-To-Transformation or its parent company.