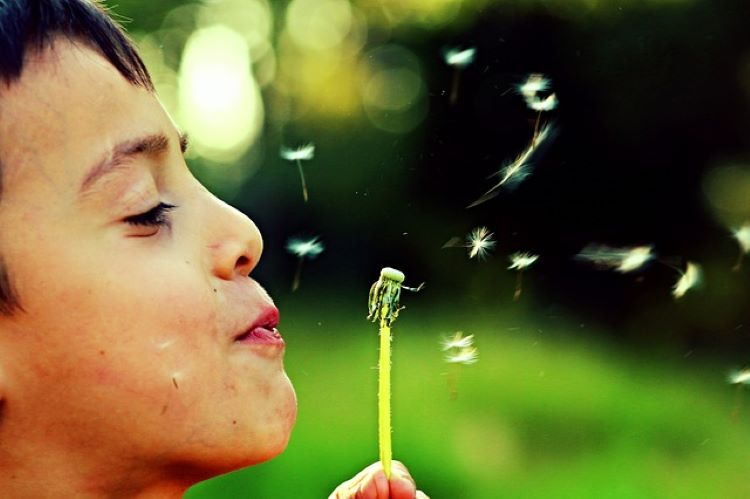 Prayer of a Parent
- Jul 06th 2020
Having come from parents who trusted me with my own decisions as I reached a certain age, I've seen families that impose rules, conditions and a framework for their adult children which they cannot break free from… These children, even as they reach adult life, cannot break free from conditions that trap them, restrict their growth and in extreme situations, prevent them from being responsible spouses and parents themselves.
This made me reflect on different styles of parenting, which could have lifelong impact on adult life.
The thinking was also inspired by my journey in coaching which made me appreciate the fact that even children are wholesome human beings on their own and I'm here to help them live their purpose. No one.. not even our kids should be a reflection of our need for self-validation. Every child is beautiful and strong on their own. And we need to start appreciating that. They are in no way some kind of helpless, damaged species that we, as parents need to "fix".
Hence, I was inspired to write this as a promise to myself and my children.
Prayer of a Parent
 Often as parents, we tend to feel
That we hold all the right…. and all responsibility for our children's lives

We created them, gave birth to them, nurtured them
While being thankful for this wonderful gift that has been entrusted to us
Let us not forget they are being given to us as a temporary responsibility
May we ever keep in mind that although they are born and created through us;
….they do not come from us
May we know that although we love, nurture, and nourish them,
we should not take charge of their souls
May we recognize that they are born with a soul and potential of their own
…and has to face a different tomorrow from what we may ever dream of

May we ever be a strength to them, a source of comfort and presence,
But never dictate, hold back, direct their steps or influence their mind
May silence reign in our hearts as we come in prayer on their behalf,
as only God would hear the prayer of their hearts
May we not cling to them for support and happiness
as they do not belong to us but to LIFE itself
Let them take the wheels, with God endorsing their journey and us simply cheering along the way

May we get the wisdom and strength to fight the world around us
whenever they block her journey towards their truth
as they have been placed in our lives not for us to merely to enjoy their presence
but to labor for their spiritual upliftment

May the decisions we take for them in their small days
strengthen their tomorrows but not seal their fate
…and whenever we go wrong, may God's mercy and love and their own free will
make it all right for them again

May the times we hurt them as earthly parents be a time of greater union with themselves
May our weaknesses as parents make them realize they have an eternal father in heaven
who created her with a purpose, cares for her soul and knows what's best for her than her earthly parents ever will…

May they always find comfort that although we may fail them at times,
they have an eternal father who has created her to be His equal –
and they are blessed with the power of His divinity to stand tall on their own

May they know the difference between true wealth and riches
The difference between education and qualification
May they be kind to others – as well as to their own selves
May they know what's "Right" for others may not be what's "Right" for them
And that it is okay!!

May they grow up so tall that we learn to learn from them
May we be given the strength and humility to walk with them towards tomorrow
and never to drag them back with us into yesterday

May we be blessed in our maturity but remember that their immaturity is more precious
So that her tomorrows would be brighter than our yesterdays
May we be given the simplest of souls to admit when we do them wrong,
to apologize and make things right again

May they appreciate the world in their own place in life
– as family, friends, elders, relatives and all dear ones
May they know that their choices are theirs to make
And may they learn to take responsibility for all of them

May they find peace despite their fears,
Love, despite their deepest hurts
The grace to accept their crosses
And carry them with the strength they already possess

May they take charge of their lives
And not let life take control of them

And once again
God, help us allow them to take the wheels, with You endorsing their journey
and us… simply cheering along the way!!