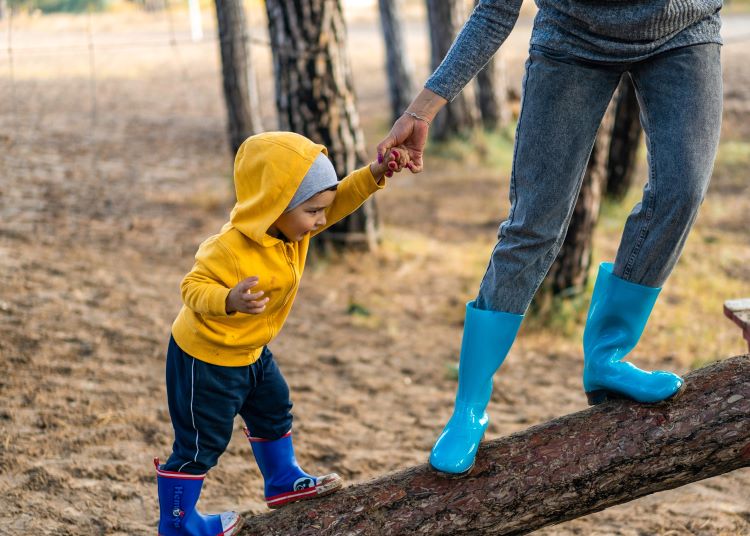 A Coach in Mother
- Jul 15th 2020
Blog authored by Dr Munwari Padmanabhan
A mother's greatest masterpiece is her children… As a coach and NLP trainer, I often ask myself, how do I coach my own family member? Is it advisable? Will I be accepted as a coach? Will my own child receive me well? These are the questions that I have been dialoguing internally. Though I have been practicing various concepts, wearing multiple hats viz. Executive Coaching,
Life Coaching
, and Organisation Development Coaching, etc., how do I orient towards my family development? Isn't it funny to read? When I finally began my venture into it, unearthed many surprising differences and the similarities between the two.
Coaching is a series of intentional conversations that empower a person to fully live out her or his own life. The International Coach Federation (ICF), the world's largest coaching association, has 11 Coaching Core Competencies that all professional coaches follow and practice, with the below characteristics:
Coaches listen more and talk minimal
Coaches question without giving any answers
Coaches help generate ideas
Coaches tap into the client's experience with no personal story
Coaches expand the client's thinking without offering solutions
Coaches empower clients to choose without readymade recommendations
Considering all the factors and my dilemma of where, when and how do I begin, I shrugged myself with an inner command "START RIGHT NOW"!
I decided to follow the 80:20 (Listen: Talk) rule of a coach that helped in easing out stress.
? Hurray! It happened. I felt I was able to get through to my child with ease and elan. Yes! It was a miracle… a reality!
As a coach, I believe that the focus is on client's needs; be it personal or professional. Here as a mother and coach, I had to be sensitive; when to detach and when not to. I was able to help my child make significant personal changes, improve relationships and make some important decisions.
Wonderful moments followed, through subsequent sessions in which my child's self-awareness, influencing skills, interpersonal skills, listening skills, empathy and communication skill. It felt good to witness him flourish in all the areas of his life.
"To me parenting is all about trust. If you don't live by your words or actions, how do you expect your kids to listen to you?" – Kevin Heath.
As a coach, I am extremely delighted and satisfied with this simple practice of 80:20 and as a mother I am more confident.
This reminds me of few lines which I read long ago…. Women are standing tall and are playing a major role in many important areas. Women's role has changed at an accelerating rate in educating themselves…Women's impact is simply due to the fact that they are now educating themselves. They are now concerned with the improvement of themselves, family and others. (Unknown Source)
It is interesting to note how women's role has changed in society from generation to generation and now I think and believe that it is very important for women, especially mothers, to be a trained coach to handle family.
Note: Thanks to Rajat and Arvind for the spark during one of my mentoring sessions.