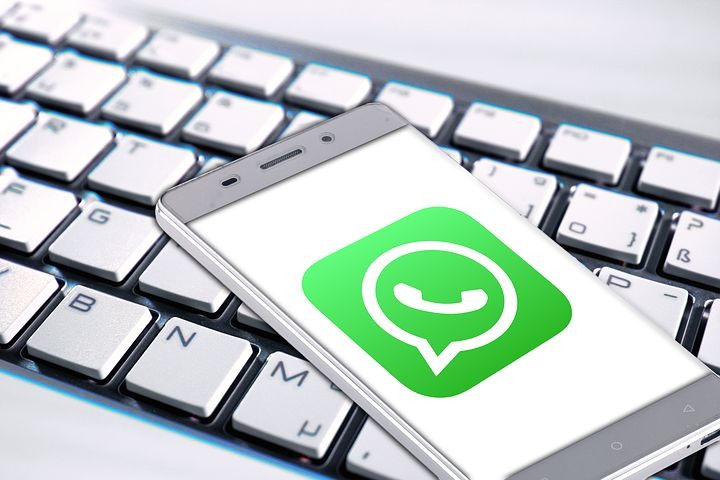 Leading a Whatsappinar – My 1st Experience
- Jun 29th 2020
Curtains Up:
"His palms are sweaty, knees weak, arms are heavy…" the lines of one of rapper Eminem's song Lose Yourself. This line is resonates with what I felt when I was asked to be a speaker for a webinar….oh wait! It was a Whatsappinar! Yes, you heard that right…you are doing 'webinar' on a whatsapp group, not by video but by texting. A concept I believe is slowly gaining popularity now…Move over video calls…let's just text!
This was scheduled for 6:30pm for an hour where I was invited into an already existing whatsapp group and there was a moderator who had sent the introduction/profile of mine to everyone and then I was informed to join in and begin the conversation.
Being a Professional certified coach my topic was to cover 2 of the newly launched 2020 ICF competencies of Trust and Intimacy and Coaching Presence (Coaches are trained on these competencies in ICF Coach Training Programs too) and share my thoughts and views of what are the new changes that has been brought in from the previous version. With my experience of 2000+ hours as a mentor coach on the earlier competencies it was for me to share a comparison of thought process and language that the new competencies are now bringing to the professional coaches around the world.
The invite was from one of the ICF chapters and I was to address experienced coaches from the chapters. The experience and the thought of bringing my world view was leading me to feel Eminem's lines holding the phone in the hand about to begin my typing – all the time wondering about will I be fast enough to type with my fat-fingers?!
6:28pm I'm waiting for the whatsapp group invite to come in…6:30pm I'm still waiting for the invite…6:31pm I'm wondering if I'm actually holding the phone on the right day! Is the event even today? 6:31pm I get a separate whatsapp message from the moderator, "Pls start with a question or reflection"…I'm like whaat? Where? I frantically type back…"I'm not added to any group"…I get a reply back "Oh! Lord" and that; I thought was the end of my 1st whatsappinar!
6:32pm I found myself added into a group with the message "Over to you now"…6:34pm I typed "Hello All" and the next 2 messages were "Hello Arvind" with a smiley and namaskar emoji and the next message was "Hi Arvind, great to have a session with you", and both were from contacts in my phone, close friends and fellow coaches for whom I had the privilege of being a mentor coach in their journey. I felt as I feel when I am walking into a room where we see familiar faces. The familiarity bust my anxiety bubble and the whatsappinar began!
The Play and Learning:
From this point on it was a feeling of series of chat conversations that we typically have with friends and family chat groups with thoughts, opinions, shares and perspectives being shared one after the other. Yes, the chats can be many but it's not hard to follow and it's not different from any other discussion that we may have as a group. Some we catch, some we don't. In another way, in normal conversation you cannot go back to a point that was made earlier as it's lost in verbal words, here, you could trace it back and bring back the points for more deeper discussions.
The experience…it was filled with learning, fun, laughter, jokes and in the process was a well spent one hour with various information shared while keeping a live, open and equal world of learning amongst each other.
Snippets:
Questions asked in the group:
How do we as coaches ensure a safe space for the client?
What do we as coaches understand about Psychological safety?
While we are talking about from a coach perspective wonder what it is from a client's perspective?
As coaches can we know when client has realized that they are psychologically safe at that moment?
I presume some of you have been clients…when did you feel psychologically safe?
Some of the answers are about what we can see…what about what we cannot see?
What are your fears/vulnerabilities today as a coach wrt. to this competency. Pl share yr experiences.
I guess this question makes a pertinent point to psychological safety…how many times have you been vulnerable with your clients?
How can we stay confident and connected in the moment with the client's emotions?
How do you stay authentic and yet curious in your coaching conversations? How does presence show up if you are not authentic or curious when in the engagement?
Some answers and thoughts shared:
Intimacy and safety have different connotations and again, the meanings change from culture to culture. With safety, we are giving the power back to the client to be intimate.
As a client, hearing about confidentiality would help. I would want the coach to be fully present and be nonjudgmental. That would create trust. And make me, the client Open up.
The degree of Coach being invested in the conversation with coachee is felt by the coachee
Client takes the initiative to speak about sensitive aspects
I have had instances where client uses language such as " I can be frank with you", "to be honest"
We know clients trust when they speak about what matters most to them in a unfiltered way. No mask. No hiding. The willingness to be seen by you as coach is felt.
I have personally believed in being authentic and that helps me a lot too in establishing trust with my clients and they pour it out with confidence…
Even in listening more and being curious, in showing our vulnerability, we show them we are not different from each other. It's a level field. Invites opening up.
Safety for me is I'm not having any guard whatsoever to share what I want. I'm able to share as if I'm sharing to myself.
Correct, as coaches we do the right thing…I believe new competencies are speaking a lot about becoming even more client centric ?
I have an observation here. I don't think I am there yet where I am completely open. There will be a mental line I would draw in showing vulnerability.
Some great thoughts here… I also feel that safety is reflected by respecting the perspective and decisions made by the client… Giving due respect to the experiences they have gone thru and how they want to chart their own journey
It helps to be more grounded as a coach when one has discovered their own values, strengths and life purpose and spend time to figure out the pre coaching ritual that helps them stay grounded and show up
Also see the coachees 'model of the world'. See the world from their lens. So they can feel 'seen'
Being with them…exactly next to them. Not ahead ..not behind.
Being coached regularly to clear my own cobwebs helps me stay confident and present – that I would say is grounded
Very apt… resonate with that…our own world of being with another human during vulnerable conversations can make us confident
Stay true to the purpose and clients agenda at all times…if there is any feeling coming up….acknowledge it and refocus or bring it up as a feeling and clarify with client honestly with grace and curiosity
…and that was it…an hour later the conversation ended with a lot of thanks and even copies of the chat shared for a later read with the cup of coffee!!
So you want to learn more…? Let's Text ?