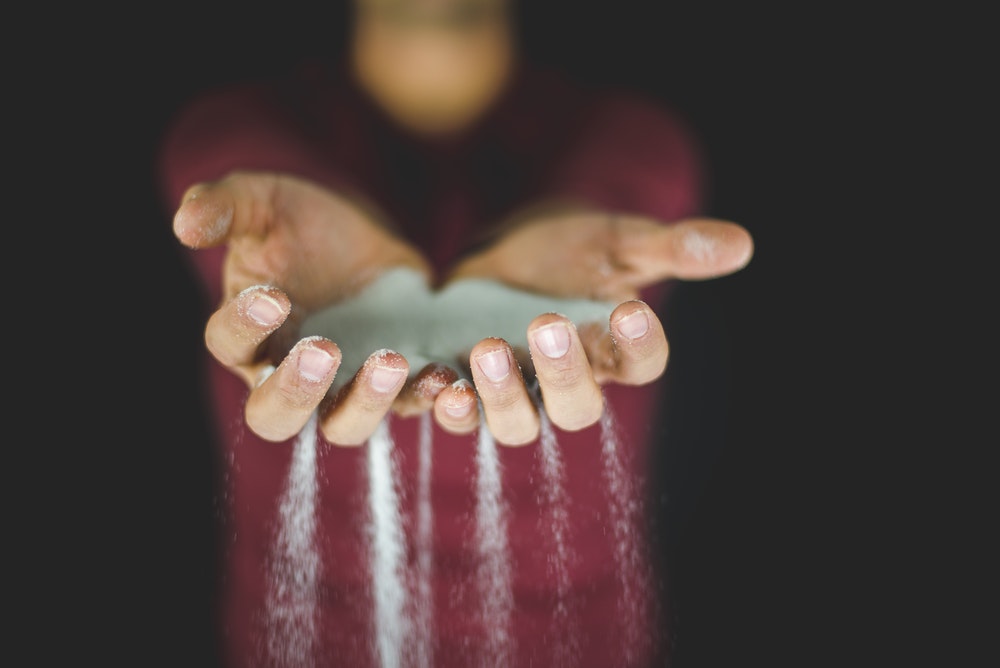 What is Imperfect in this 'Perfect' world?
- Mar 13th 2018
What is Imperfect in this 'Perfect' world?
"It is better to have a meaningful life and make a difference than to merely have a long life".
-Bryant H. McGill

Most of us today live in a 'perfect' world where we have a good job, family, house and all the resources that we need for a comfortable living. Yet there is a vacuum, there is dissatisfaction, there is a missing piece in the puzzle which we all searching for.
Why does this happen? As a human race we have been trained to evolve. We go through a cycle- until age of 25yrs, we are growing, focused on the future, risking, dreaming. There is a lot of momentum during this phase, moving forward with eyes on future. At 25yrs, 30 or 45 yrs or so, we stop looking forward and we start looking backwards in the past. Instead of asking 'who can I be', we start asking 'who am I'?
We keep recreating our same life again and again cos we keep recycling our old thoughts. Our thoughts create our feelings which lead to actions and then results. We find ourselves in a vicious cycle reaching same point again and again. A self-talk then begins- we should be happier, we got a great life- we should be doing better & better things- we should know our purpose in life.
Why do we keep looking at our past again and again to create our future? We keep looking at our past cos we have had a model in the past which helped us survive. Having successfully survived, we still consider that as a model in today's world which is actually not relevant. Model describes human behavior over centuries being driven by primarily a triad: a) seek pleasure, b) avoid pain and c) conserve energy. While this sounds very simple, this triad has helped us ensure survival. This tendency served us very well in Stone Age when food was difficult to come by and there were life-threatening danger everywhere.
In our today's modern world of convenience and abundance, this triad is actually working against us. We want to gain most pleasure with least pain for the least effort. Hunger causes pain and so we go and seek food which is easily available. Instead of eating whole natural foods which require more effort to buy and prepare, we 'conserve our energy' by pursuing pleasures of easily and readily accessible 'instant' foods which has loads of sugar, fat and refined carbohydrates. We end up seeking pleasure in social media (facebook, Instagram, twitter, etc), we keep procrastinating to avoid pain and keep consuming materials passively (overeating, overdrinking, etc.).
We are continuously looking at our past model of survival- our triad and working in accordance to it. We escape from emotional pain and seek pleasures in food (overeating), drinks (overdrinking), sex (porn), etc. This is exactly why we are facing the dissatisfaction. We look at our past for answers. We could do that in the past cos there was a need for survival. However, in today's era of abundance there is no need for survival, there is no need to look at the past for answers. Magic of human species is that we are designed to evolve from this too. We can evolve in a new way and new possibilities to create our future. This is what separates us from the rest.
We can create a fulfilling life (that missing piece of puzzle) by getting out of the triad that keeps us in survival mode and move in the opposite which will help us thrive. We can do this by keeping our focus on the future rather than the past. If we try creating our future being focused on the past then we can only recreate our past. We need to be able to put ourselves in the world outside and experience it rather than shy away from it. We need to learn to be in discomfort. We need to learn to manage our emotions. We need to bring an awareness that emotional pain is self-inflicted and is not required. By reprogramming ourselves, rewiring ourselves, changing the mindset we can move towards a better future which enables us to – manage emotions, think clearly, be in control of actions and create better results.
All this can happen when our thoughts are based on the possibility of future rather than events of the past. We need to make efforts to change our thoughts, practice these thoughts and create results. This shall change our beliefs, feelings, actions, breaking the vicious cycle resulting in a fulfilling future.