The downward spiral…And how I avoid getting into it?
- Apr 27th 2014
I was a victim of the downward spiral till sometime back and I have been able to overcome it (Almost!!).  I am definitely on the right path for sure. And I wanted to share what am I doing differently these days. Before that just want to give you a background of what I am talking about.
The downward spiral is an after effect of the reflection process of a feedback or a comment one has received. A chat with a friend, a discussion with a family member, a casual comment by an acquaintance, a professional feedback at work are few of the many formats of feedback. For example you have received a feedback, "you talk too much" and then you start reflecting on that feedback. The thought process might be something similar to the one below: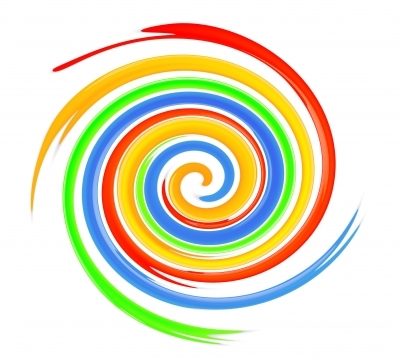 Why did he say this? What made him say this? Am I always like that? But I am not like that? Does it mean I talk a lot at work as well? Maybe that is the reason why I am having so many conflicts at work? OMG I behaved so badly the other day at work? Why am I like this? Oh god nothing good can happen to me!!!
The after effects can vary anywhere from irritability, moodiness, sleeplessness, anger to short term depression. Once you get into the spiral it is very difficult to come out, unless you have travelled the whole path, hit a bottom and taken stock of things and try to come out of it. For most of us, when we get into such state we typically have our own tried and tested methods of coming out of it. In my case, I eat my way to glory 🙂 I gorge on chocolates, sweets whatever I find edible in my line of sight :). So now when I see myself a bit fuller than usual in the mirror, that is my wakeup call and I get back to my senses!!(in future, you see me a bit more healthy than usual, then ask me to wake up 🙂 )
Since it became a road block on the way to achieve a bigger goal of losing weight, I wanted to understand how can I avoid the downward spiral. Following the below steps are helping me avoid the downward spiral:
When you get a feedback and you find yourself putting a lot of thought into it. Be aware of your feelings
Ask yourself whether you agree with it. A simple Yes or No.
Keep asking yourself the question till you get a Yes or No. This will help you focus only on the feedback
If it's a Yes, then think rationally whether you want to resolve it. If it's a Yes than figure out a path to get there.
If No, then tell yourself that this is how I am, how I choose to be and I am happy with it!!
Beware of getting into "blaming others" path.
There was this one time when I got a feedback and I was aware I will go down that path. And I insisted on getting a Yes or No. It was a bit difficult getting a simple Yes or No and I kept trying to get an answer in simple Yes or No. What happened after a while was I got fed up of trying to find the answer and I left that thought there!! I didn't spend any time processing that feedback any further.
The key here is: "Be Aware"!!!
I realized by doing this I am focusing only on the present, prevent the downward spiral and save the energy and time from the useless chatter in my mind. And, this is reflecting well on my relationships with my family and friends. I am emotionally more available for people I care. It's working for me!!!
Images from FreeDigitalPhotos.net