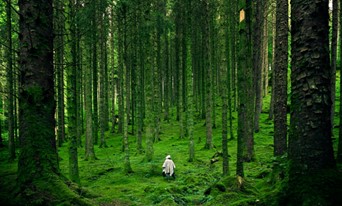 How not to miss the wood for the trees- Embodying a Coaching Mindset
- Aug 12th 2022
My journey as a coach began on Pongal, a harvest festival signalling the end of winter, celebrated in Tamil Nadu and other states of South India. Like the freshly harvested paddy cooked in an earthen pot till it boils over and becomes a thick gruel, I along with my team were cast into the coaching pot to learn the art of coaching.
Every Friday evening, my mentor coach Vivek, characteristically greeted all the "star coaches" with abundant joie de vivre and positivity that spiked our sagging energy levels and kept us going for another 3 hours. Every week, our Mentor Coach, like a concerned mother hen, watched his brood of budding coaches for their wholesome development.
Having completed over three decades corporate, I was at the crossroads deciding which path to choose. With a keen passion for helping people overcome their limitations, I discovered that the art of coaching has been a revelation and a journey of self-awareness for me. Coaching has taught me how to approach each moment with positivity and curiosity. I have started to become acutely aware of each spoken word, simple human gestures and behaviours in a non-judgmental way.
During this journey of self-awareness, I have learnt that "embodying a coaching mindset" is a critical competency. It is said that some of our behaviours are carried forward from our ancestors who were roaming in the jungles to stay alert to avoid becoming the prey and be on survival mode always. With changing times our brains have not realized that we are not in a jungle and these deep-rooted instincts trigger action and behaviour perceiving some actions as threats. Coaching helps the coach become aware of such hidden beliefs, context, cultures and more.
"The client is complete", "The client is creative" and "Trust the client"- these are often repeated in the classroom pointing towards questions like – "What am I?" As one reflects on this, we become aware of our environmental conditioning, beliefs, values, assumptions, interpretations which strongly influences ours and the clients' behaviour.
Over the peer coaching sessions, one learns to become aware of what is going on within us and how this is impacting the conversation.
One of the traps a coach can fall into is becoming a 'rescuer' which is a normal human trait as the solutions are so apparent. The coach is often tempted to ask a solution-oriented question which are disguised as advice thereby missing the big picture.
The big picture is "partnering with clients in a thought-provoking and creative process" for which you realise that it is utmost important that as a coach you acknowledge that the clients are responsible for their own choices.
It is not the job of the coach to solve the problem. In the words of Timothy Gallwey in his book, The Inner Game of Work- "Effective Coaching in the workplace holds a mirror up for clients, so they can see their own thinking process."
I have ventured into the wonderful world of coaching and would be observing all the different types of trees non-judgementally and would consciously try to avoid missing the woods with knowledge and let the client solve his problems.