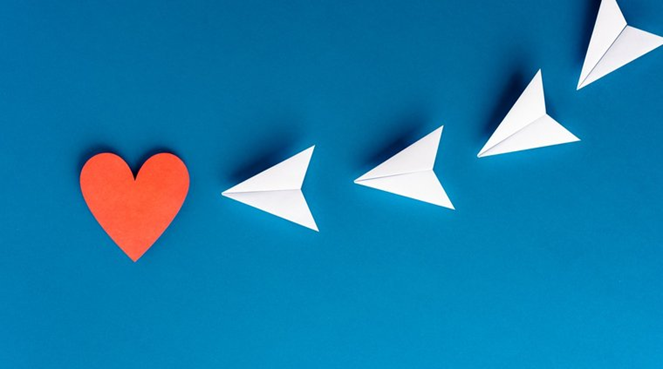 Lead with Heart
- Jul 21st 2022
Leaders are the one who win hearts and create an impact and influence so that people start following. Leading from heart means leading with empathy and compassion. For me empathy helps build connect, however leading with compassion builds stronger bonds.
Empathy and compassion are always critical for leaders, but it is taking on a new level of meaning and priority. Far from a soft approach it can drive significant results personally & professionally.
We always knew demonstrating empathy is positive for people, but in current environment where ambiguity is at its peak empathy becomes an essential skill for all of us to understand and connect with people better.
Great leadership requires a fine mix of all kinds of skills to create the conditions for engagement, happiness, and performance where empathy and compassion tops the list.
Stress in our related worlds in current environment
The reason empathy is so necessary is that people are experiencing multiple kinds of stress. The pandemic has affected lives and work has turned upside down.
Professional Lives & Mental Health: – There is a decline in mental health. People are experiencing increase in stress, anxiety and emotional distress. People are irritable, having increased screen time, having trouble concentrating.
Personal Lives: – Life at home also has changed, the world has changed for kids, spouses and life is throwing up different challenges at home front. It has been found that when people experience stress at work they feel less capable in parenting.
When we as a leader are rude, it reduces performance and collaboration in our teams, that may lead to dissatisfaction. At family front, it may affect the way we connect with our family, spouse & kids, which in turn may lead to dissatisfied personal lives.
EMPATHY – A positive contributor
In past 2 years where most of us have witnessed volatility, uncertainty, complexity and ambiguity, people struggled with burnouts, high stress levels, and missed happiness at work, EMPATHY from a leader can be a positive experience for individuals and teams.
Empathy has some significant positive effects on:
Professional life: – When leaders are empathetic there is a feeling of belongingness, inclusivity, and better work-life balance. There are more innovations, engagements, and better retention.
Personal Life: – Empathetic parents are more nurturing and accepting, so their influence becomes positive. The kids in turn feel that they are being understood. Relationships blossom and bond becomes strong.
Lead with Empathy and Compassion
Leaders don't have to be experts in psychology or therapy in order to demonstrate they care. It's enough to check in, ask questions and take cues about how much they want to share.
People will trust leaders and feel a greater sense of engagement and commitment when there is alignment between what the leader says and does. All that understanding of someone else's situation should turn into compassion and action.
Empathy is understanding others struggles and compassion is action to help and to support. It is appreciating a person's point of view and engaging in a healthy debate that builds to a better solution. It is considering perspectives and making a new recommendation that helps achieve greater success.
As the popular saying goes, people may not remember what you say, but they will remember how you made them feel. And a leader leading through heart will always take care of the feelings they generate by working on empathy and compassion
Author Name– Yogesh Singh Pawar
Title of the blog: – Lead with Heart
About Author: – I am a passionate trainer, motivator, assessor, content creator and certified Organizational Development practitioner with 22 years of corporate working experience in sales, training, L&D, talent management and strategic people development roles.
I am keen learner, observer, and enthusiast to deepen my understanding in the area of people development, applied behavioral science and leadership development.
Program Attended with CTT: – ACTP
Reason for Taking this program: – Learning coaching skill and helping self, teams and team leaders in my organization enhance overall performance and effectiveness.
What worked for you: – Listening to learn, being non-judgmental, thinking and reflecting has helped me absorb the learnings. Peer coaching sessions helped the most to practice and imbibe. Still the learning journey is ongoing.