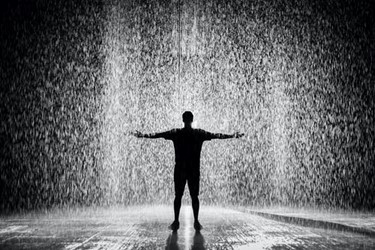 Coaching – A deep level conversation to explore a world of human possibilities
- May 27th 2022
My first reaction for undergoing Coaching certification was that I fully understand and know it. But I underestimated it and now I understand that it is an expertise skill that can transform human and their life. A simple conversation done well can have far reaching impact on others. As I am undergoing this certification programme, I have started to discover a different level of self-awareness and diving deep of finding a good coach in myself.
Recently one of the employees came to me for career advice. Typically, I would have ended up giving advice and tips without understanding what exactly is bothering him/her and what he/she wanted to get out of our conversation. But this time, I tried to have coaching conversation to make it thought provoking. I was pleasantly surprised that we could end the discussion almost half the time I thought, and he was so happy with the outcome with clarity on what he needs own and do. Coaching session really worked well. It taught me that I do not need to always render solution and the coachee discovers the same during process.
As I reflect, I see that our conversations could be far more enriching at workplace while dealing with team members, stakeholders, Sr Leaders and clients and at the same time, it could add so much value to engage with people at a personal end. I am experiencing the same. Now as my interaction patterns are changing where others could see the change and some of them have shared their observation.
So far, I have done around 100+ coaching sessions across APAC/Africa/MENA regions as Coach by following the ICF guidelines and competencies. It is bringing a high level of self-awareness and engagement with clients. I do find the conversation now so engaging and enriching. This is something slowly changing my ways of thinking and interactions with others around me besides getting to know so many people around the world and their life stores.
Given my 20+ years of experience in corporate and having worked with hundreds of leaders and people managers, I have started to wonder how Coaching as a critical skill, can have huge impact on engaging and developing talents for future and unleashing employee's full potential. Mostly, leaders end up instructing and telling what to do and how, which does not develop people in true sense.
Humans are social animal and love to engage and talk. Coaching brings in a fantastic mind-set and skillsets to enable someone to have impactful conversation for engaging and helping person explore possibilities. We are experiencing a different world of VUCA post pandemic, and everyone is trying to figure out his/her own purpose to thrive. Many of them are not aware of their real issues – what they need to do. Coaching can play a vital role to enable such people to explore their future world and take their purposeful journey forward. If you are looking for being someone who transform other's life professionally or personally, then welcome to the world of Coaching!
Author Name:  Sanjoy Shaw
Title of the Blog: Coaching – A deep level conversation to explore a world of human possibilities
About the Author: The author is HR Head of a Swiss MNC based out of Mumbai, India. He has been a practising HR processional for last 20+ years.
Program Attended with CTT: Undergoing ICF Coach Certification Program Level 1
Reason for taking this program: Gaining deep level expertise in Coaching and serving people at corporate and at personal life to help them realise their potential.
What worked for you: Understanding that a conversation has so much to offer and go deep to make an impact
What benefits you: It made me pause, reflect, re-focus and engage in good conversation with other now. It gives me confidence to engage with other more meaningfully with a purpose. It is so much exciting to feel that now I am adding more value to others.