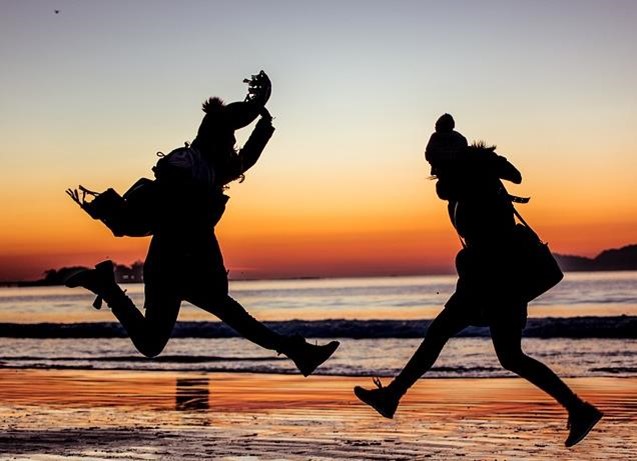 COACHING IS A DANCE
- May 20th 2022
On the eve of the New Year, I was dancing with my partner. Our body postures were in tandem. We are dancing in synchronicity complementing and supplementing each other. Time stood still at that moment. Suddenly the words of my mentor coach came to my mind. Explaining coaching my mentor coach said, "coaching is a dance between coach and the coachee led by coachee". The word "Dance" caught my imagination. Dance is not merely a body movement, it is an art involving the body, mind and soul. It makes us feel alive and helps us to be in the present moment. Dance guides the movement of others. It brings awareness of self, partners with music and its surroundings. The gyrating feet of the partners is a symbol of communication which brings out the innermost feelings. There are five elements which are common in all forms of dance – body, action, space, time and energy. In coaching context body language, mindfulness and energy creates all the magic.
When I started my coach journey, I experienced this dance with my client. I took the first step in triggering the dance and saw us engaged in an effortless divine dance. There was no past or future, just the present moment. It connects who you really are in those moments and you become completely happy in your own skin, content being you. As a coach I prepared the dance floor and my client danced with his heart's content, discovering creative steps and mudras, danced with the blessings of self-awareness. I only triggered my client and he travelled the path untrodden. I acknowledged his shifts and choices and followed him in his new-found insights. Coaching and dancing are freedom. All I did was channel him in the dances of coaching and he followed in his own way.
In coaching relationship, it is required to cultivate trust and safety as in dancing. It is required to create supportive environment in the coaching arena. Like a couple dance, the coachee leads the coach in a comfortable yet unknown space silently. While dancing, my partner performs and I observe in silence, maintaining the same rhythm, listening, understanding and paraphrasing to bring clarity.
When It's said that, Human is not a resource, it is a possibility, it changes the whole perspective. As a professional I facilitate Human possibilities. I witnessed the possibility in being and becoming. God has given all of us immense potential. We can manifest anything, what comes to our awareness. Coaching is a tool to evoke awareness. Awareness is the first step to manifest.
Name:
Sandeep Patnaik
Title of the Blog:
Converse….Think ….Act..
About the author
I am an HR professional with more than three decades of experience in HR and Skill Development
Program attended with CTT
ACC
Reasons for taking the program
To evoke awareness about the potential of people and to transform them to the best version of themselves
What worked for you
Learning from Mentor coach and peers together with LMS helped me in my coach journey
What benefits you got
Understanding myself better