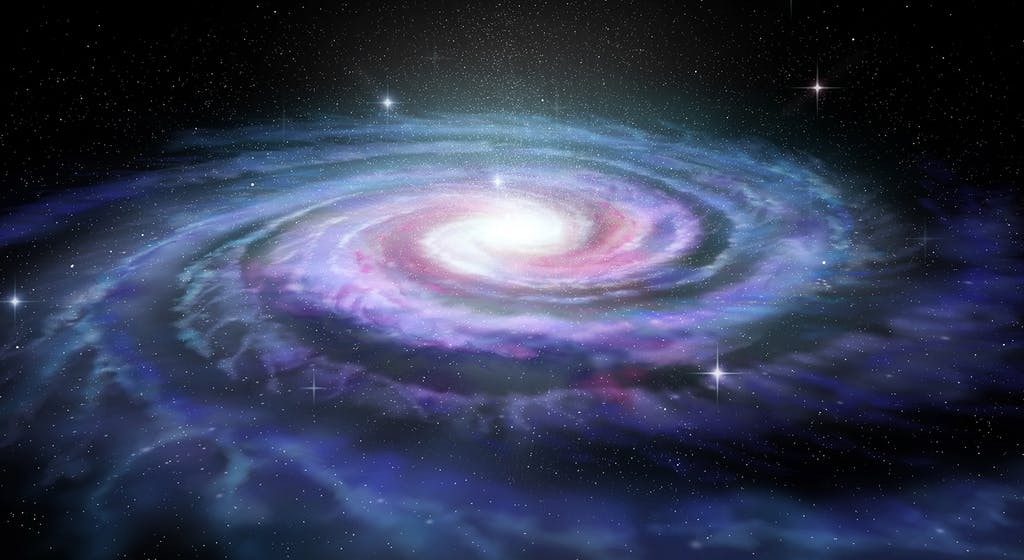 Solar System to the Milky Way
- Dec 19th 2018
Sometime in late August 2018
…
Was relaxing at a resort in Alibaug.. This was the probably the last road trip for a while with my younger daughter, who was leaving for Chicago to take up her first job. A few months earlier, my older daughter had started her residency at AIIMS after a gruelling 12-month preparation for the competitive exam. I had invested a lot of my time in helping them achieve their goals … and I now realised, it was by default my goal too.
I was at a loss on what was next for me on my personal goals. Through my career, getting people engaged and motivated at the workplace had always fascinated me, I had tried many new things which had been impactful. Becoming a capable, professional Mentor / Coach was an area that I had always wished to be. It did not take me long to decide – by the time we returned to Mumbai, I was clear about what I wanted to do in my life.
Sometime in September 2018
…
I signed up for an ICF accredited program without knowing what it would bring. I shared it with my family. My daughters were thrilled. The elder one, with her pragmatic approach to life, said, "Papa, you have done enough for all of us, now go and realise your dreams". The younger one, with her boundless energy, prodded me, "This is your calling…follow it with your passion". I could see the admiration in my wife's eyes, her silent, solid encouragement and promise to support me fully in this endeavour, as she has done all her life.
When my mother-in-law heard about this, she was ecstatic, "Wow, you are starting IIT coaching classes, you are now going to make loads of money, like one of the nephews has done"!! My dad was excited and sought help, "Please coach your mother, she is always unhappy with the maids"
Like them, even I had not fully understood what coaching meant.
Fast Forward … middle of November 2018
…
it's been just over 60 days since I attended the first weekend session. Over these 2 months, my life has completely transformed as never before. It is a new universe that I have now entered. My life which was hitherto confined to my professional work and family has now exploded into a new level altogether. If earlier, my life was limited to the workings of the Solar System, today I have propelled myself to the vastness of the Milky Way.
I have found a new meaning to life!! And many unexpected changes has happened in how I live every day of my life! A few manifestations of these physical changes …
I am contemplating be putting my wide screen, curved TV for sale on the OLX site!! Earlier, it was a routine for me to collapse in front of the TV after dinner and listen to cacophonic debates, mindlessly. I have not touched the TV remote for the past many weeks. We have also decided not to renew the cable subscription!
Apart from the sale proceeds of the TV, I would need to have a garage sale to dispose more items and find new earning avenues to fund my burgeoning expenses of book purchases. It has been ages that I really spent time in reading. Today, I have this urge to pick up a book whenever I have time, carry it with me to a doctor's appointment …The new learnings have opened a new world of understanding and excitement. And so far, I have seen  only the tip of the iceberg.
I used to detest the cacophony the winter marathon event would bring, which started early morning, just outside my apartment. Now I have made up my mind to join it, next year. For the past 5 weeks, I have got into a routine of going for my morning jog – which earlier I could not sustain for a few days. Not only that, I am surprised at the ever-increasing distance and calories I burn, effortlessly, every day!!

When I look back to the decision, I took at Alibaug, I feel gratified that I have entered this fascinating world of coaching. While the coaching profession helps the client uncover their potential, I believe, that we Coaches, have a permanent client for a lifetime – our own self. Have we discovered and realised our own potential? It is only when we can bring transformational changes in ourselves, will we be able to truly help our clients.
Apart from the changes in my physical world I have experienced, there have been changes in the way I think, feel, behave – these reflections help open new opportunities to live life at its fullest, in harmony with others.
I am grateful to my Mentor Coaches who have so adroitly and smoothly led and guided me away from the gravity of the Solar System into the expansive Milky Way. And my wife, who, without demur, has constantly encouraged me to spend as much time I need for the coaching sessions, with my books or attending classes.