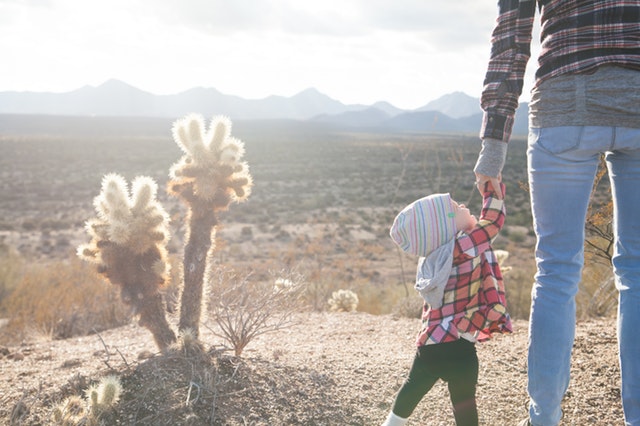 Mum, I'm the one asking the questions…..!
- Sep 23rd 2017
Recently, I saw an opportunity to engage my developing coaching skills in a conversation with my eight year old son. We had been learning about the use of metaphors in our training sessions and I got really excited when my son asked 'Mum, what would you rather be? A tree or a house?'. Instantly, I swung into coaching mode and turned the question on him…what would he rather be? What does a tree symbolise for him? What are the characteristics of a house? Which of the two did he associate himself with? ….my excitement waned as with each passing question, I was met with a brick wall response! He gave me nothing and eventually complained 'But Mum, I'm the one asking the questions….?'
As I was left to ponder his words, my self-reflective, self-critical nature took over. Had I worded the questions incorrectly? Did I leave enough space for him to think about his answers? Where had I gone wrong?!! But soon, the realisation came and it was two-fold. Firstly, he hadn't engaged me in a conversation so that he could be 'coached'; he hadn't given me his permission and we certainly hadn't reached a coaching agreement!
And secondly, he was genuinely curious as to what my answer would be. He wanted to dig deeper on how I saw the world, my perceptions, my thoughts and my ideas. As I reflected on the PCC markers and specifically those relating to coaching presence, I was struck by the one that specifies that the 'coach exhibits curiosity with the intent to learn more' and recognised that my son was unwittingly modelling this competency for me.
Children have an innate natural curiosity and wonder and this is demonstrated every day with every single question they ask… 'What happens when you die?'; 'Who invented school and why do I have to go?'; 'Would you rather have only hands or only legs?'; 'If you were a number, what would you be?'…..
And when you as a parent or a teacher give an answer, another question quickly follows as they seek to delve deeper and construct meaning and sense for themselves. Einstein's mother, it is claimed, never asked him how his day went in school, rather she queried as to what questions he had asked of his teachers. Maybe that led him to comment that 'The important thing is not to stop questioning. Curiosity has its own reason for existence. One cannot help but be in awe when he contemplates the mysteries of eternity, of life, of the marvellous structure of reality. It is enough if one tries merely to comprehend a little of this mystery each day.'
Fostering that curiosity amongst children is key but nurturing it within us as adults is just as important.
As I continue to seek opportunities to 'coach' my biggest challenge, my son, I keep reminding myself of the lessons he is teaching me. As a coach, I want to tap into the 'child' within me and reawaken that intense spirit of curiosity which has been somewhat dampened, I think, by my busier brain and multi-tasking behaviour which has sometimes led me to skirt over issues superficially so that I can move onto the next perceived pressing task. This has become a habit that needs breaking. I see the real power of coaching and the power of questioning within it. I want to still the inner chatter that sometimes interferes with my thinking and attentively listen so that I can dig deeper with my clients.
As I set about this next phase in my development as a coach, my son's unyielding curiosity will serve as a daily reminder and example of what I want to achieve. In the meantime, I owe my son an answer….I'd rather be a tree!