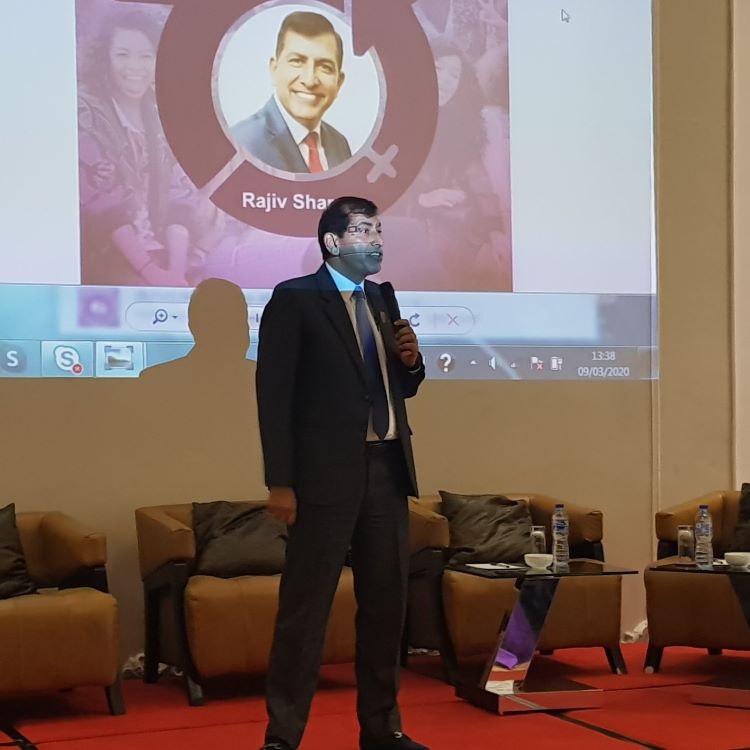 Coach Your Mind, Before Coaching the Client
- May 18th 2021
We hear a lot about the coaching styles, things to do and say during the coaching session. There are various perspectives to coaching. Whatever your approach is, I want you to imagine that real coaching starts even before facing the client (your coachee). You and your client will enjoy the session when you coach yourself first and create a coaching frame of mind before you begin the session.
Let me take you a short exercise to this self-coaching journey that I have been using for several years. I use the following psychological exercise to coach myself and prepare for my coaching session:
First, I sit comfortably in a place where I will coach the client. These days it's mostly on the chair in front of the computer or internet device where I will connect with the coachee.
I look at the coachee's development plan and review my previous discussions if there is any. This review gives me an idea of the big picture and the goal they would like to achieve.
At this stage, I close my eyes and visualize the coachee. I think about the things I know about him/her.
Now I allow my knowledge and beliefs about my coachee to fade away into the distance. I imagine this knowledge going out of my body and floating out of the window so that they are no longer a part of who the coachee is.
Next, I imagine this individual as someone with great potential and hidden talents yet to be discovered.
This drill creates positive energy, enables me to be fully present with the client, and gives me a feeling of readiness to meet the coachee without being judgemental.
When I have this feeling, I mindfully take five long, deep, and slow breaths.
I breathe in slowly through my nose, allowing my chest and lower belly to rise as I fill my lungs. I allow my abdomen to expand fully. Now I breathe out slowly through mouth or nose, whatever it is comes at that time.
As I practice this breathing exercise, it enables me to focus and flow with the client.
And I am all set to meet my coachee.
I have often realized that my coaching sessions are unique when I coach my mind with these positive thoughts and energy, and my coaches surprise me with the results they achieve.
Having taken you through coaching your mind exercise, you know that we all are different. Something that may work for me may not get you the same degree that my clients get. But I will encourage you to perform your experiments in your own way that will prepare you to meet your coachee and give your best.
About The Author
Rajiv Sharma is a creator and practitioner of MARK (Mindset, Action, Repetition, Knowledge) Model, a framework for effectiveness and success.  He is ranked among the top Neuro Lingsuitsitc Programming Gurus by various research organizations. He is an author of Make a MARK in Life.
Disclaimer
The views and opinions expressed in this blog are those of the authors and do not necessarily reflect the official policy or position of Coach-To-Transformation or its parent company.