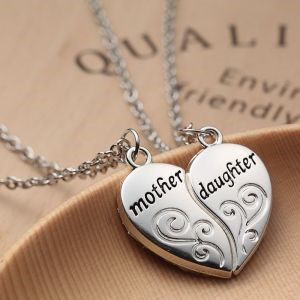 BEING PRESENT..!
- Jan 25th 2018
This is a big word in coaching, one of the 11 competencies are Coaching Presence.
We were taught, shared, mentored and guided on the importance of being present because it is so important for a coach to be-there with the client at all times during the session.
As normal human being one may travelled to another space during the sharing due to 1001 reasons – maybe the sharing from the session was too dramatic or been-there-done-that situation or worst when the Coach was having a bad day; as such it is very important for a Coach to be ready before the coaching starts. When a Coach is present and centered, we will feel connected, alert, energized and of course relaxed.
As a new Coach back then, I used to sometimes struggle to keep focus. This will be the area that I bring to the table when I have sessions with my Mentor Coach. The how, what, what-if, when –  was all explored in ensuring I am fully present. Present is just not being mentally present but the body posture, the face expression, the nodding, the eye contact and of course the listening which is the major percentage in being present.
As time goes by and clocking many wonderful coaching hours, I get the hang of being present during the many sessions with my coachees. The feeling is great and brilliant. Before walking to any session there is like a magic-button that will put me at ease so that I can be PRESENT for my client.
Last November, received a wedding reception invitation from a friend who lives in Jakarta. I was so thrilled and replied my attendance to her almost immediately. I was waiting for a concrete reason to take a break from my busy schedule and to spend some time with my mother away from home. Since I planned for a wedding invitation cum holiday I extended my stay in Jakarta. Flew to Jakarta with my mother and sisters, and obviously being the youngest daughter and the one so attached to mom, we shared a room together.
My mother is a talking-machine and she will express everything and anything. Joy, happy, sad, angry and she will ask lots of questions. She is happy to summarised news from the TV and will share what her thoughts and feedback. I am so used to it and just be there listening – and at times I only hear sounds but not the details.
In the room, she was watching a movie from one of the many channels on TV and I could hear her mumbling on something, but I was not paying attention. The Travel-Indonesia magazine took my focus. Somehow something struck me that why am I not being present for the person I love so much and care for. I would give my life for her. What have I done?
At that point I felt so bad for my mother and displeased with myself. I put down the magazine, sat beside her and look at her, making eye contact while she is commentating the actress. I can see she is smiling and that is the picture I want to have for the rest of my life.
For my mother, I will be PRESENT and she will have my full attention as she is my number one 'client'. Mak, I will be your present-daughter whenever we have our bonding session, love you Mak and will always do..