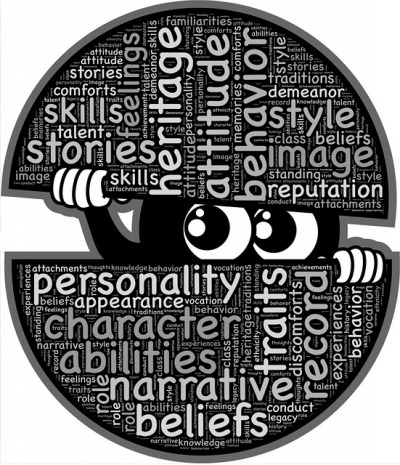 Taming the Advice Monster (My Coaching Journey)
- Sep 16th 2019
As a consultant for more than 15 years, I have loved working with my clients advising them how to manage their image, careers, and brand. I worked through workshops, consulting and training –  but, somewhere in all that advising, lurked a thought: "Is it making a difference"? "Am I helping the client build the capacity to change?"
Recently, I also noticed, that I did not enjoy this prescriptive way of advising an individual and directing them with "do's and dont's".  That's when I stumbled upon coaching as a career option. Difference being, a consultant is more like an advisor, and a coach is like a partner — I knew it was time for me to move over.
The journey… begins!
I joined an official ICF coach training program to help me make the transition and get professionally certified. As I immersed in the training…
Within the first few sessions, I caught a pattern that was disrupting my coaching sessions. When my coachees would state their problem, "Pop!" came the solution into my head and "Out!" came the advice. I had this deeply ingrained habit to respond to situations with advice, solutions, and suggestions (maybe a hangover of my consulting days!)
I soon realized, that, as a part of my coaching journey, there was a huge amount of unlearning to be done — I had to tame what I now call the 'advice monster.'
Taming the Advice Monster: It's not easy!!
 Becoming Aware:
My first lesson was to become aware of when I start giving advice and then try to restrain myself. Sure, I got aware, but that did not stop the advice monster. I caught it only 'after' it had struck.
Power of Habit: 
My next learning came from "Power of Habit" by Charles Duhigg, my reading assignment. I understood the habit wheel – a Cue-Routine-Rewards routine triggered by a craving. I tried being the 'fly on the wall' to catch the 'cue'… but somehow would 'just miss it' and let the advice-monster out.
Mentor Helps:
Then, during one of the classroom practice sessions, my mentor help locate the moment, I went into the advice mode. We did a rewind and got in touch with what I was feeling 'just before' that moment. He helped me realize, that instead of listening in the moment, I was developing answers in my head. He asked me to substitute that with curiosity and ask a simple question.
With practice, I got better and stopped giving direct advice, but then occasionally the advice monster surfaced in the form of 'leading questions'.
It's the Environment:
More classroom practice and reading assignments, "Appreciative Inquiry", "The Biology of Belief" by Bruce Lipton and Marshall Goldsmith's "Triggers'', finally made me shout out, "It's the environment, stupid!"
I was 'entering' into the session like a consultant, ready to 'solve the problem' of the person sitting in front of me…  and "boom!" my subconscious "advisor" avatar would get triggered and takeover.
The Path Ahead: Practise, Practise, and Practise!
With these insights, I have now consciously slowed down and started embodying questions, curiosity, and coaching as a behavior trait. It is slowly helping me keep the advice monster at bay and questioning to happen more effortlessly.
I see this as my opportunity to grow as an individual, discover my unique style and walk my path towards success