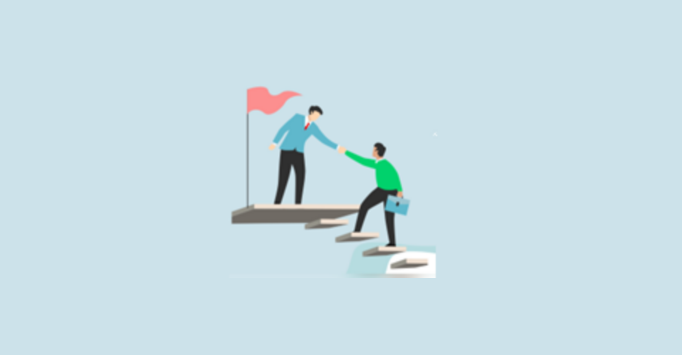 My Tryst with Exciting World of Coaching
- Jun 22nd 2022
As a part of prestigious 1000 Leaders program within my organization, I've the privilege of being a part of Career Counselling. I had the opportunity of being able to impact lives of 500+ associates across the globe through this platform (since 2017). I was able to craft several success stories across the organization and was invited as speaker by prestigious organizations such as PMI (Project Management Institute) to share the success stories. I felt that I could make a better impact if I could get my clients to introspect deeper and encourage them to explore solutions.
I connected with many practitioners to explore options and was fortunate to receive wonderful guidance from Mr. Adhir Mathur (alumni of CTT and accomplished trainer). It helped me narrow down to CTT. I then had an opportunity to speak with Mr. Rajat Garg, co-founder CTT. It felt amazing to know the wonderful insights from the Master (Mr. Garg) himself. I then registered for the next batch and embarked my journey on 12-Feb-22.
It felt nice to have a structured platform along with experienced mentor coach and very supportive cohorts. While I was enjoying my initial sessions and passionately upskilling myself, I had to miss a few sessions as I had to prioritize my efforts/time around addressing some strategic opportunity and craft success story for my organization. While I was extremely successful in my organizational pursuit, my confidence level had hit rock bottom in CTT journey as I had missed some key sessions. I had option of going through the recorded sessions and then connect with my cohorts for peer coaching, but I did not have the luxury of investing so much time due to business priorities. My conversation with mentor coach helped me. I created a strategy of understanding AAA model deeply and then I invested 1 weekend and completed 10 sessions with cohorts from various batches. This marathon effort had a magical impact on my confidence level as every interaction provided great perspectives/insights and helped me improve my coaching conversations.
This has been my 1st tryst with coaching and past 14 weeks has been wonderful due to the kind guidance of our mentor coach Saras, awesome cohorts who have been very supportive.
My top 5 learnings during the past 14 weeks:
Discipline is very important to make the best of these 14 weeks of training. For instance, ensuring completion of homework as advised by mentor coach helps in effective outcomes/results.
Adapt to ICF/CTT guiding principles (AAA framework, Core Competency model, PCC markers) and make conscious effort to un-learn & re-learn as appropriate.
Everyone's learning journey is different based on past background, experiences, and other commitments. One shouldn't compare their progress with other cohorts but enjoy this amazing upskilling journey.
Everyone has their leadership style. Leverage your natural leadership style during the coaching conversations to be able to make more impact on the client.
In case of any doubt/queries, reach out to your mentor coach and have open conversation.
My details:
Author Name: Sumit Mathur
Title of Blog: My Tryst with exciting world of Coaching
About the author: Sumit Mathur is currently working with Tech Mahindra as Customer Delivery Head. He has rich experience of around 2 and half decades in IT and is Global Leader which is part of prestigious 1000 leaders' program. He is also on advisory board of PMI South Asia Champions program and has been driving various initiatives in space of project/program management for his organization and PMI.
Program Attended with CTT: Level 1/ACC
Reason for taking this program: To learn the nuances of Coaching and help associates within my organization to be a better version of themselves.
What worked for you: Structured course content in LMS spread across 14 weeks, guidance from mentor coach, very supportive cohorts (Peer coaching sessions).
What benefits you got: I've gained good understanding of coaching and shall now be able to have more impactful conversations with my associates during Career Counselling.