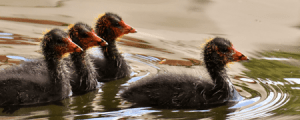 Key Coaching Skills for Leaders
- Jun 10th 2020
This blog is authored by Dr. Ashwaria Gupta
Human beings, by their very evolutionary nature, perform better in the presence of
effective leadership. Today, in business, in politics and social causes, the
significance of strong and purposeful leadership is invaluable. Great leaders are
known not just for 'getting things done' but for 'inspiring' their teams and producing
leaders out of them! Coaching skills, thus, are an essential part of the leadership
toolkit. Let us look at the five key leadership coaching skills that we feel every leader
must possess and finetune for phenomenal results.
1. Ask Big Questions
Anthony Robbins said, "The quality of your life is a direct reflection of the quality of
the questions you are asking yourself." It applies to leadership training as well.
Effective leaders do not assume they know everything or that their teammates do
not! They always ask big questions of people they coach, and they genuinely believe
that answers can come from anyone. This way, they put others in their shoes and
help them appreciate the overall path and strategy.
2. Care to Detach
As a leader, it is all too tempting to offer all the guidance to your teammates, but one
must hold back! The best of leaders push their teams to think beyond the obvious
and to look at the larger picture themselves. It is possible by allowing them to make
mistakes and figure things out on their own. It not only makes them more confident
but also more independent in the long term. The mantra is to make yourself
dispensable in the overall scheme of things.
3. Paint their Future
Setting goals for your coachee, helping them draw a future reflection of themselves
and work towards the same, is another hallmark of excellent leadership training.
Leaders take personal responsibility for their team members' individual growth. They
work to discover their potential, paving the way for new possibilities, and facilitate the
big transformation in the most promising of the candidates. What's more, they can
inspire their mentees to put in the hard work to get to the finish line.
4. Read between the Lines
Humans being who they are, influential leaders have to be adept at reading non-
verbal communication and unexpressed feelings. They use these cues to navigate
the interpersonal dynamics with their teammates and identify future leaders.
Emotional intelligence is a vital component of the leadership coaching equation and
helps the leaders bring the best out of different individuals with different
temperaments. Influential leaders are, first of all, sensitive humans.
5. Define the Undefined
Think of a map here. Coaching requires leaders to demystify the path to excellence
in all spheres. And they do so by decoding the processes for one and all. This way,
they make the goal look achievable and the effort rewarding. It also helps the leaders
assess the individual's growth in objective terms and identify hotspots for further
guidance or support. It also makes your coachee feel more in control of what you
expect of them.
These are some of the skills commonly exhibited by all effective leaders. While
everyone discovers his or her coaching magic, we are sure that they will surely help
you take your coaching impact to the next level.