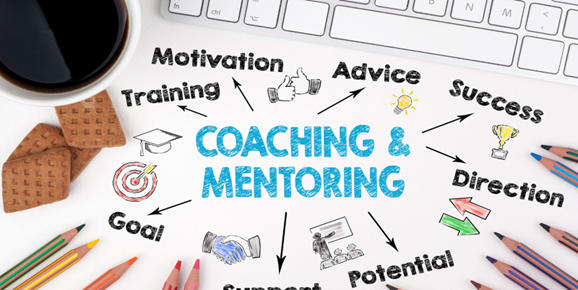 How do you decide whether to coach or mentor or train?
- Jan 24th 2023
When leaders are introduced to Coaching, they come up with a feeling that Coaching is a superior feedback practice when compared to mentoring or training. Many leaders, including myself, don't even realize what they have been doing in the early stages of their leadership career – coaching, mentoring, training, or advising.
The first thing you learn in Coach training is Unlearn, and then comes differentiating, and finally learning how to Coach.
Now once you've boarded the Coaching train, every passenger looks like a Coachee. From my experience, I've realized that Coaching cannot be your default style of feedback in your leadership way. Feedback style would always depend on the audience – in the sense of your direct reports – are they leaders or individual contributors and the maturity of your audience?
Coaching can be a great way of giving feedback to a mature, reciprocal, and receptive audience.
It may be of value to say explicitly that you are going to be Coaching if that is not your usual style of feedback – this helps to avoid wrong assumptions about your credibility.
From my experience, I've drawn that a Coaching + Mentoring approach works best in a corporate setup, especially for frontline managers. Sometimes when you sprinkle some mentoring in a coaching conversation, it can help open up pores with deep-rooted ideas in them and it also helps the person draw parallels and find solutions for their own situations. Needless to say, mentoring is also a proven motivational tool for many leaders.
It is important for leaders to embed coaching as a way of their management style vs something that is done as a one-time exercise which can easily turn into an overhead and get hung up on the rejection board.
Shifting gears to understanding what it takes to be a Coach – ask contextual and powerful questions. The only job of a Coach is to stay curious. You are able to do this when you Listen! The Coach is not responsible for finding solutions, it's the client's (or Coachee) job to find the solutions. A Coach is accountable to synthesize what the client says and come up with powerful questions that muscle up the client's mind to create possibilities and bring in self-awareness.
This is fruitful when you have a well-defined and clear problem to go after, which is achieved by asking exploratory questions at the beginning of the conversation. A powerful question with this theme is "And, what else?" from Michael Stanier's book, The Coaching Habit.
A valuable coaching conversation would embody the eight competencies laid out by the ICF organization, one of which states promoting client autonomy throughout the coaching process. This is a powerful thing to the likes of a 'lifetime warranty' because the process enables the client to become independent. A common challenge as a Coach is falling into the trap of giving advice.
While this article is centered around coaching in the corporate leadership context; the scope of coaching is vast and can be applied to many walks of life – personal development, relationship building, life lessons, career management, and many more to enhance performance.
=========================
Author Name: Manish Khemka
Title of the Blog: How do you decide whether to coach or mentor or train?
About the Author: I am an engineering graduate with an overall work experience of 17+ years. I love travelling and am passionate about learning music. Hyderabad is my current home, and my 5 year old son keeps me busy while am off work.
Program Attended with CTT: CTT GLOL ACC14102022
Reason for taking this program: ICF certification
What worked for you: The trainer – Saras – is extremely knowledgeable and has a strong hold on the subject. The whole CTT team has been very kind and professional right from the start to this point.
What benefits you got: Coach training and getting to know my batchmates better.
Disclaimer: 
The views and opinions expressed in this blog are those of the authors and do not necessarily reflect the official policy or position of Coach-To-Transformation or its parent company.