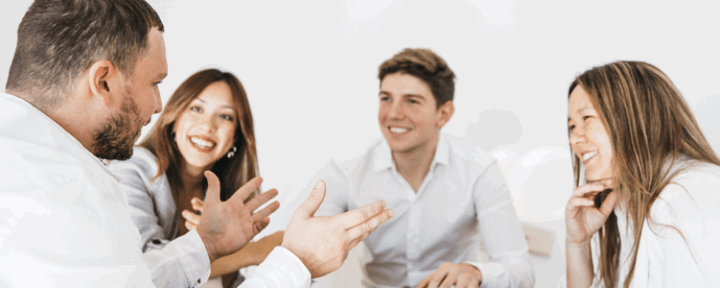 Advantages of Becoming an ICF Certified Coach
- Apr 30th 2020
As life becomes increasingly complex and challenging, and as human ambition continues to rise peak
after the peak, the tools of inner transformation await eagerly to handhold us into becoming the best
a version of ourselves.
It is no wonder today that becoming a life coach is an enriching career, both financially and
emotionally. What's more, there are as many coach training programs out there – all aiming to serve
the same goal!
However, as you may have already heard, being certified by ICF or the International Coach
Federation offers unique advantages.
ICF is a name that doesn't need any introduction in the world of coach training programs and
certifications. ICF is a global organization with a single-minded motto of advancing the coaching
profession through high standards of training, independent certification programs, and a well-
a connected network of coaching professionals from across the world.
So, let's quickly look at the advantages of ICF Coach Certification program:
1. Training in Gold Standard Coaching Tools
What comes as a result of ICF's stellar standards in coach training programs is a clear set of
eleven (11) core competencies, which they use as the foundation for the ICF Coach Knowledge
Assessment (CKA). Covering a broad array of coaching soft skills such as listening, building trust,
ethics, questioning, and mutuality, these standards help ensure that trainees develop into well-
rounded and empathetic coaches under whom clients love to coach.
2. Increased Credibility as a Coach
Being an ICF accredited coach brings with it a definite hallmark that professionals can flaunt on
their advertising material such as websites, introductions, business cards, and more. It helps to
build trust with clients immediately and sets the tone for a much more meaningful conversation.
Clients of ICF certified coaches are even known to have higher satisfaction rates with their
coaches. Not surprisingly, such coaches are also better able to negotiate the fees for their
invaluable and seemingly intangible coaching services.
3. Peer Networking
The ICF was started by Professional Coach Thomas Leonard way back in 1995 as "a nonprofit
organization for fellow coaches to support each other and grow the profession."On its
25 th anniversary in 2020, ICF has grown into a family of six different organizations. The collective
value of professional advancements and opportunities have accordingly multiplied over the
years. It is unique to ICF and a part of its very DNA.
4. Access to ICF Member Resources
The world of coaching is not one of absolutes and stagnation. New research informs the old,
new tools update the former. As such, it is enormously rewarding for professionals to be aware
of the latest developments and research conclusions from across the globe. Having an ICF coach
certification provides you access to this ever-evolving wealth of information as part of ICF
membership. What's more, member coaches can also utilize CCE credits or Continuing Coach
Education credits, which accrue as a result of engaging in relevant events, webinars, etc.
These are just some of the many advantages of becoming an ICF certified coach. As you pursue your
dream of becoming a genuinely transformative coach, we would encourage you to find out more
about various coach training programs and make an informed choice!