9th December, 2021, 7:00 – 8:00 pm IST
About the Session:
Societal norms create certain expectations in our lives. These expectations weigh heavily on us under normal circumstances, but in a crisis like a pandemic the weight is exacerbated. Before we know it, we are so focused on 'doing' and 'achieving' that we forget 'being' and 'living'. Focussing on the task at hand is fine – until it isn't! When the focus on the task gets the upper hand and we don't give ourselves permission, or even forget, to 'stop and smell the roses', it can have a devastating effect on our mental and physical well-being. This webinar will help you understand the neuroscience behind the impact on ourselves and others if we spend all our time being a 'human-doing' and forget that we are also a 'human-being'.
Key learnings from the webinar will be
· Understanding the brain in crisis
· Learning a scientifically based rationale that will help engage with clients
· Appreciating a deeper sense of the human condition that leads to higher effectiveness
About the Speaker:
Hetty is a Certified Co-Active Coach (CPCC), a Certified NeuroTransformational Coach (CNTC) and a Master Licensee Neuroscience and Effectiveness.
Her coaching style is described as authentic, energetic and (com)passionate. She is a faculty member in leadership development programmes and speaks at conferences, focussing on emotional intelligence/agility as well as leadership from a coaching perspective and incorporates neuroscience in her coaching and teaching portfolio.
She has extensive experience in working with international clients focused on identifying limiting personal, business and/or relationship beliefs/behaviours, coaching for the development of a resonant balance between 'doing' and 'being', helping leaders identify a more empathic approach to themselves and their teams.
She develops team/group coaching programmes to advance dynamic team success and to assist individuals to share challenges and best practices in service of each other's developmental goals.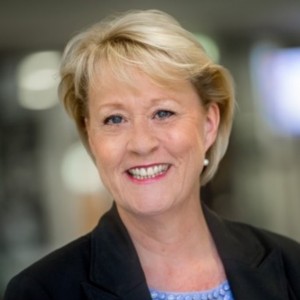 Hetty Brand-Boswijk,
CPCC, PCC, CNTC; Director of Coaching | Lead Coach
Register Now