Global Coach Certification Program - Coach-To-Transformation
Your commitment to coaching starts with Coach-To-Transformation
Acquiring a certification is an integral part of your coaching journey. It is an excellent way to build industry-wide credibility and display your commitment to the coaching profession.
Take your career to the next level!
The Coach-To-Transformation, ICF Coach Certification Program is globally recognized. ICF – accredited program are for leaders to develop their coaching skills which can be used in their day-to-day professional and personal life. The powerful program is relevant in today's VUCA world and is well-known for creating highly qualified coaches. On completion of the ICF – Associate Certification Coach Program the participant is qualified to pursue the
ICF – Professional Certified Coach Program.
Who is it for?
Executives and professionals who
want to take their current capabilities
to the next level and inculcate these
skills in their work and life.

Start-up founders and
entrepreneurs who want
to branch out in their fields
using coaching

Managers who want to
upgrade their current capabilities
and coach in their organizations.

Participants looking for ACC
credential or moving from ACC to
PCC credential with ICF.
What you will gain
Our effective curriculum is designed to prepare and support you through the
entire ICF certification process.
Learn core coaching skills and
inculcate it into your professional
practices.

Gain the confidence to
deliver coaching services
in diverse situations.

Boost listening and
questioning skills.

Discover your personal
leadership style.
Why choose Coach-To-Transformation?
Virtual Open
Program

Face to Face
Open Program
Across Countries

Customised
Training Available
For Corporates

One To One
Mentoring
Sessions

MCC And
Mentor Coach
Credentialized
Faculty
Enquire Today
We want to work with leaders and help them create a "better" place (work environment and culture)
in their organization. We would be happy to be part of this journey with you!
Course models
Item
Synchronous Hours (Hours working
with Faculty)

Asynchronous Hours (Assignments,
Practice Coaching, self study, etc.)
Face to face program
32 hours (4 days X 8 hours) +
16 hours (2.5 hrs once a week online
session for 6 weeks)

12 Hours including peer coaching
and book review

10 hours with 3 hours 1-1 Mentor
coaching hours
Virtual program
32 hours (4 days X 8 hours) +
16 hours (2.5 hrs once a week online
session for 6 weeks)

12 Hours including peer coaching
and book review

10 hours with 3 hours 1-1 Mentor
coaching hours
Modules
Module 1

SETTING THE FOUNDATION

Module 2

CO-CREATING THE REL.ATIONSHIP

Module 3

COMMUNICATING EFFECTIVELY

Module 4

FACILITATING LEARNING AND RESULTS

Module 5

FACILITATING LEARNING AND RESULTS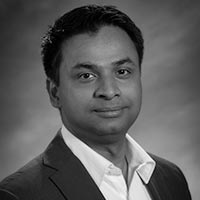 Rajat Garg
Master Certified Coach (MCC) | Board Certified Coach (BCC) | Mentor Coach

Chairperson (ICF Global Enterprise Board), Co-Founder and Leadership Coach (Coach-To-Transformation)

20+ Years of industry experience with 2500+ hours of coaching experience
Apply Now!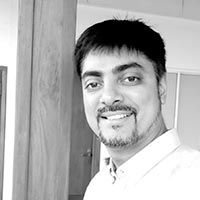 Arvind R
Professional Certified Coach (PCC) | Mentor Coach

Director of Coaching (Coach-To-Transformation)

15+ years of industry experience with 1100+ hours of coaching experience.
Apply Now!
See How the Course has
Helped in their Journey
This was my second program with CTT. Last year (2019), I got my PCC credentialing done with CTT.
Overall, MCCP program was deeper experience than PCC. While I learned a lot about Mentor Coaching, as a side effect, my overall Coaching skills got enhanced!
This course helped me to deepen my understanding about ICF Competencies – what they are – and what they are NOT!
Both Rajat and Arvind are great at what they do – Coaching and Facilitating a program! Some of the one liners used during the program (e.g. Who you are – Mentor Coach or Coach Mentor) made me think a lot about my Mentor Coaching style. Both of them ensured that the participants learned on their own for most of the time. They gave us space to think – ideate – practice – learn!
The overall structure of the program allowed me to do a lot of practise of the 'Mentor Coaching' Skill. Added benefit to me was that most of the participants were PCC and above. So the quality of the conversation in the class room was of very high quality.
Overall, it was a fun learning!
If one wants to be an above average Mentor Coach, then one must go through this course!
All the best!
Rajat has been inspiring coach & mentor during my PCC coaching training program. His innate style of letting all of explore ourselves by allowing us to speak and express without getting in our way and yet being there to guide us at the right time has been excellent. I learned lot of things like Active listening (one of his excellent trait), exploring who etc. He helped us explore various aspects of psychology, NLP and various coaching models yet ensuring that we keep an eye on core competencies of PCC markers. His constant guidance in terms of constant constructive feedback, creating framework for peer coaching and assignments helped us navigate thru the entire coach training journey. We were about 15 people in our group and he ensured that we remained positive and support each other throughout. I look up to him to resolve any issues that I come across and be like him one day. Thanks a lot Rajat, and I really appreciate of what you have done
Rajat is an extremely patient and centered mentor. He encouraged me to ask questions and gave me space to think freely. It was a pleasure to be in his PCC ACTP class and I remain ever so thankful for all the knowledge he imparted. The best thing about him is that he believes he is learning at all times, which is a fabulous trait to have. I wish him the best of luck in all his future endeavors and am glad to have found a life-time friend/coach/mentor in him
I was mentored by Rajat as a part of the PCC credentialing process in 2016 and would call it one of my best learning experiences. Rajat was virtually managing a group of 15 people and was able to provide support & guidance to all of us individually & collectively. He has this wonderful ability to be present and offer inputs that were relevant at that specific moment. What truly remains with me, more than anything else, was his ability to provide the space for each of us to explore our own learning journeys. Thank you Rajat! Here's wishing & praying that you continue to touch more lives
Rajat is an excellent Mentor Coach and a really nice human being. He helped me tremendously for my PCC certification journey. He was very helpful and was always available- literally a message/phone call away. He has a solid knowledge base and strong foundations in ICF core competencies which have been pivotal for me to gain in-depth PCC credential mastery. He is exact, precise with great time management and active listening skills. His approach is simple, straight and to the point. I owe much of my learning to him for he enabled me to be able to expand myself!
"Rajat has been a great coach and a mentor. He really brings the best in you through his intense involvement in the clients journey and his extremely candid and to-the point feedback for a continuous improvement of skills. He brings in life to the conversation with his powerful questioning and makes the learning impactful. With the sessions I had with Rajat as mentor I could sharpen the competencies much faster and enabled me to emerge as a stronger coach to bring in the best from my clients. I can't thank enough of his help in enabling me to identify a dimension to my professional journey"
"I met Rajat during my coach training session at Chennai in December 2014. The most important thing, which I noticed during the session, was his excellent ability to analyze any situation threadbare and to ask powerful questions. According to me any coach who can do these two things effectively and efficiently can conduct the coaching session in the right direction and help the coachee to arrive at the right decision or reach the right destination. While he is very focused and to the point, he also gives the coachee the required time and leverage for the coachee to realize what is good for him. The coaching session I had with Rajat was very useful and helped me to firm up few of my thoughts. Rajat is very intelligent, quick and able to pick up the right threads from the words of the coachee and then he is able to use the same threads and make the coachee to weave coachee's own cloth to the requirement of the coachee. His ability is his testimony and I am happy to be associated with him. I wish him all the best in his coaching career."
"I have found Rajat's sessions extremely engaging and interactive. During our discussions, he brings out his knowledge and experience to the fore, providing deep insights on the topics. His feedback has always been constructive with the intent of raising one's learning, awareness and self discovery. While analyzing our Peer Coaching sessions, Rajat brings in different perspectives, looking at aspects from various angles, opening up a whole new range of options, which we wouldn't even have thought of. It's great to have Rajat as my Mentor Coach and would bank on his guidance for my Coaching journey and beyond."
"Rajat Garg is a highly energetic and enthusiastic Mentor Coach, in my experience with him. He is highly knowledgeable in this field and has a very good grip of the ICF's framework as well as the psychological principles. His friendly approach – in spite of his huge knowledge – is the icing on the cake. "
"Rajat's skills of empathy and clarity of thought has given my own thought process a clear line of vision. Incisive and supportive, he has not hesitated in giving developmental feedback while respecting my learning style. My own level of commitment and responsibility has significantly increased since engaging with him. He just never tires, always available and ready to work with individual challenges. Rajat takes what he does very seriously and is passionate about his work, he truly believes in the value of developing more coaches and the impact it has in creating a transformational Organisation."
"Rajat Garg has been my Mentor Coach for my PCC (Professionally Certified Coach through ICF) accreditation process since Aug 2014. The best thing I like about his style is that his approach towards mentoring is typical of a coach and never leading or unconsciously as a coach. He is very articulate, present, non judgmental and listens on all levels: physical, intellectual, emotional and intuitive. He is fearless and does not hesitate to challenge. He creates a safe and trusting space for the delivery of feedback, using a respectful, clear, judgment free tone and very deftly applies the coaching skill to deliver this rather than leading to a solution. To conclude on a scale of 1 to 10 ( 10 being highest), ( I learnt this from him to deal with specifying abstract statements), I would rate his impact as a mentor coach at 9."