12th May 2021
CTT Webinar by Alex Khrapov
- Apr 30th 2021
Speaker's Name : Alex Khrapov, PhD, ICF MCC (Spain)
Session Date and Time: 12th May, 2021, 7:00 – 8:00 pm IST
Session Title: How to Bridge the Gap from Coach Certification to a Thriving Coaching Business.
About the Speaker:Alex Khrapov, is a PhD and certified coach (MCC, ICF) and certified Master Trainer (ATD).
He is an Entrepreneur since 30 years. Started an owned businesses in Russia (Retail), Sweden (Manufacturing), Brazil (International Trade, Marketing), Switzerland (Financial, Stocks trading), Spain (Coaching, Training).
He was speaker at ICE ATD Conferences 2015, 2016, 2017. He believes he has got two PhD's in his life, one in theoretical nuclear physics and the second one in "dealing with uncertainty and making changes".
About the Session:Starting your own business is a specific, step by step process which requires knowledge and correspondent mindset, there are number of typical mistakes majority of coaches do. Some of them related to knowledge, some related to their mindset. In this session Alex will identify and discuss three main mistakes in both areas and give ideas how to overcome them.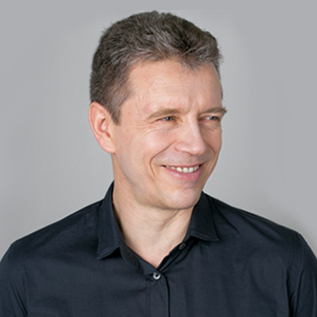 Alex Khrapov
Director Manufacturing Operation & Supply Chain- GE Aviation